Analyzing Kendrick Lamar's Tribute to Nipsey Hussle in Lamar's Latest Music Video
Some rappers are praised for their important lyrical content that drives discussions. One of those rappers is Kendrick Lamar. Lamar uses his music to advocate for social justice and change. In his latest music video, he pays tribute to Nipsey Hussle and a slew of other public figures, some of whom have been considered to be controversial in their viewpoints and actions.  
Kendrick Lamar morphs into Nipsey Hussle and others in his new music video
Lamar released a new music video on Sunday, May 9 for his new single "The Heart Part 5." The visual for the song is directed by Lamar and Dave Fee. Throughout the video, the rapper morphs into the face of several public figures using deepfake technology. Deepfake use a form of artificial intelligence called deep learning to make images of fake events.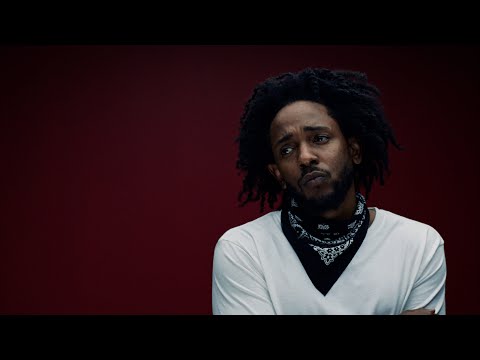 "The Heart Part 5″ music video is Lamar's first full-length musical project in four years and will be featured on his new album Morale & The Big Steppers. He transforms into some public figures, some of which are considered controversial, including OJ Simpson, Will Smith, Jussie Smollett, Kobe Bryant, Kanye West aka Ye, and Hussle. The song features lyrics about racism and social issues as Lamar has become known for doing.
The 5-minute music video opens with a black title screen with a statement in white that reads: "I am. All of us. -oklama." Lamar begins the music video rapping alone against a crimson backdrop as he morphs into the others. Within 24 hours, the video amassed 9 million views.
The rapper transforms into his own version of Nipsey Hussle lyrically on the song as well
As if the visuals weren't emotionally driven enough for some, the final verse of the song has a lot of fans writing think pieces and analyzing Lamar's motivation. During the final verse of the song, he appears as Hussle, who was murdered in 2019. He notes his own grief regarding Hussle's death at the beginning of the track when the line "Sam, I'll be watching over you" is included. The line is a nod to Hussle's older brother, who delivered a touching eulogy at his memorial service.
In the verse, Lamar voices it from Hussle's point of view, despite him no longer being alive. Lamar raps that as Hussle, he's in Heaven, he forgives his killer, and he is at peace with what he did during his brief life. 
"You can't help the world until you help yourself," Lamar says as Hussle. The line could be a nod to Hussle's own personal accolades. After opting to leave street life for rap music, Hussle was a key example of ownership in music by being a self-funded artist, owning his masters, and creating opportunities for others in the industry and even through various entrepreneurial efforts in his hometown of LA. Hussle owned several businesses in fashion, music, and even education.
Lauren London reacts to Kendrick Lamar's music video
London and Hussle were in a relationship for five years before his tragic murder. Together, they blended their two children from previous relationships and share one son, Kross. The Without Remorse star has been open about how much losing Hussle has affected her while she works alongside his family and estate to keep his legacy and memory alive.
It appears that London has given Lamar's music video her stamp of approval. In an Instagram Story, she shared a clip of Lamar morphing into her late partner. She simply captioned the video: "Powerful Art."
Source: Read Full Article