Elvis Presley Recorded 1 of His Hit Songs on a Motel Bed
Some of Elvis Presley's songs didn't satisfy the King of Rock 'n' Roll. Despite this, he really enjoyed on of his ballads from the 1960s. One of the singer's friends discussed what it was like watching him record a hit song on a motel bed.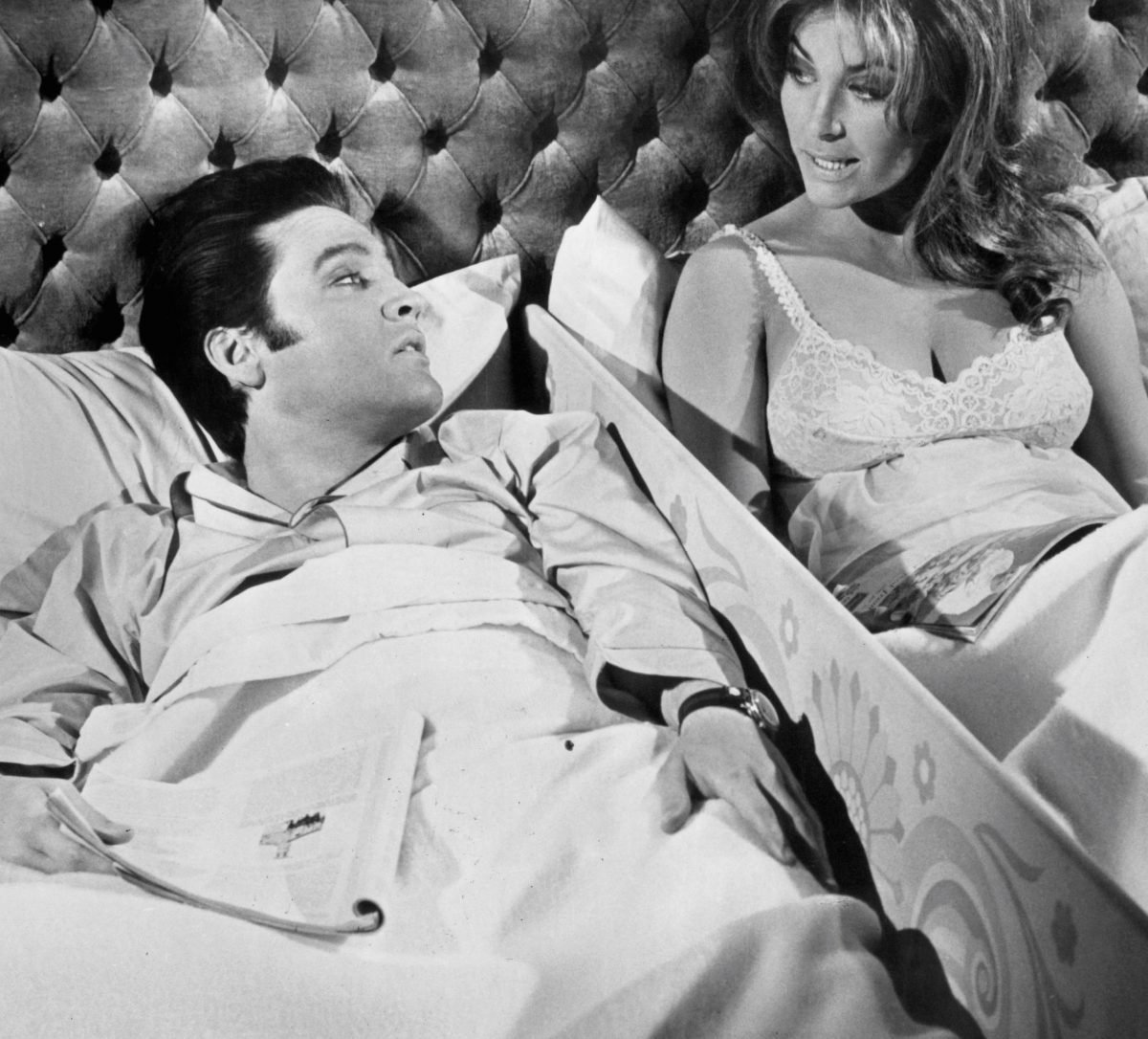 Elvis Presley's bodyguard introduced him to some songs in a motel room
Jerry Schilling was a member of Elvis' entourage. In his 2006 book Me and a Guy Named Elvis: My Lifelong Friendship With Elvis Presley, Schilling said he once stayed at the Albert Pick Motel with the "Love Me Tender" singer. He said the star's bodyguard, Red West, came into the room and played a Christmas song, "I'll Remember You," and "Indescribably Blue."
Schilling liked "Indescribably Blue." He felt it was emotionally intense and vocally demanding. Elvis seemed to have a strong reaction to the song as well.
The King of Rock 'n' Roll started recording the song immediately. "Something about 'Indescribably Blue' had fanned a creative spark, and he wasn't going to let the moment pass," Schilling wrote. "He wanted to make some music. 
"Red quickly hooked up the machine's dinky little microphone and flipped a few switches so that Elvis could hear one channel while recording into the other," Schilling continued. "Elvis plumped up the pillows behind him on the bed, got himself settled against the backboard, pulled the little tape machine close, and set the mic out in front of him."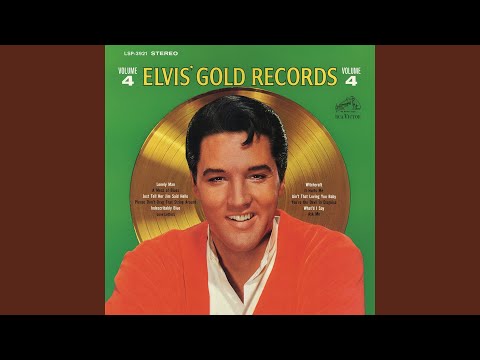 Jerry Schilling said the King of Rock 'n' Roll's performance of the song was a big deal
Schilling discussed the performance. "I sat there on the foot of the bed as Elvis moved from the song's almost whispered, confessional opening to its heartbroken crescendo, and then back down to its trembling finale," he remembered.
"With his eyes shut, singing out to that little plastic mic with calm and tenderness, he casually, quietly packed everything he loved about seeing into the two and a half minutes of 'Indescribably Blue,'" Schilling added. Schilling felt Elvis was so much happier when he recorded "Indescribably Blue" in a motel room than when he sang some of his recent songs in the studio.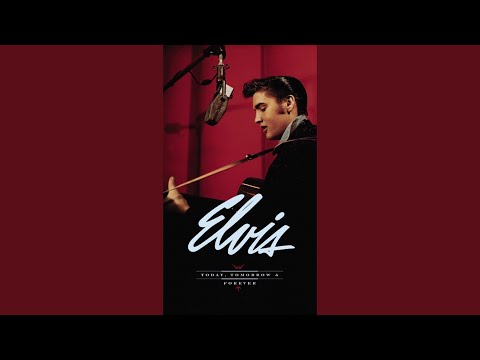 How Elvis Presley's 'Indescribably Blue' performed on the charts in the United States
The final version of "Indescribably Blue" featured backup from The Jordanaires, Elvis' regular vocal backing group. It became a modest hit. The track peaked at No. 33 on the Billboard Hot 100. It stayed on the chart for eight weeks.
"Indescribably Blue" appeared on the compilation album Elvis' Gold Records Volume 4. The compilation reached No. 33 on the Billboard 200. It lasted a total of 22 weeks on the chart.
"Indescribably Blue" remains a classic ballad — regardless of where the King of Rock 'n' Roll recorded it.
Source: Read Full Article