How Tyson Beckford Ended Up in a Notorious B.I.G. Music Video
In the 90s, music videos were a huge deal. Aside from the artist, it was common for videos to feature other major celebrities of the day. The Notorious B.I.G. was no different. Many of his videos featured his peers and the music video for one of his biggest hits included model Tyson Beckford.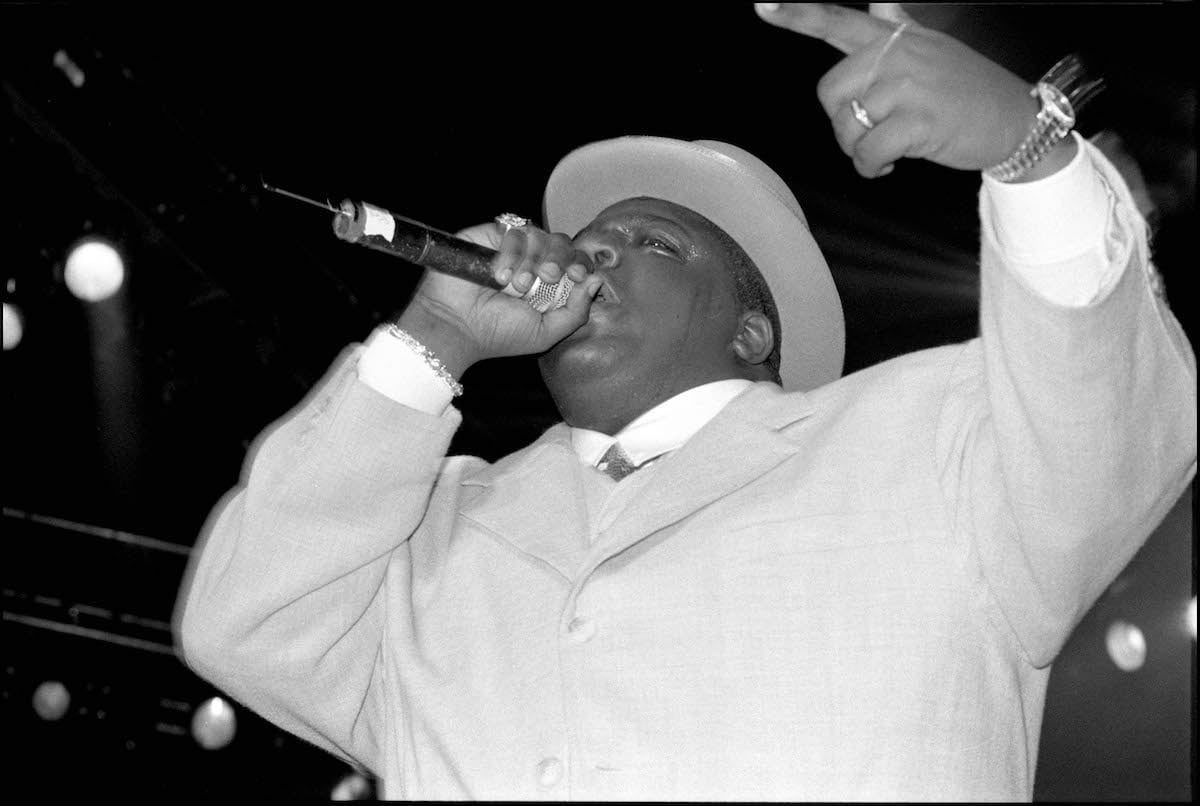 Tyson Beckford says the music video cameo was not planned
Beckford ran into Biggie one day and says he was stunned yet happy when he was asked to be included in Biggie's music video for 'One More Chance/Stay With Me.' In an interview with Vlad TV, Beckford says the appearance was by chance.
That's crazy how that came about because me and Big were down at Howard Homecoming and he came back earlier and I came back like the next day or something and I was sitting behind the trailer and I'm in my Land Cruiser and I think I was standing outside getting ready to smoke a blunt or something and Big comes out of the trailer and he's like, 'Yo Tys, what's up?' I said, 'What's up, Big? What's going on?' He said,' Yo, I'm shooting my music video – I really, really need you to be in this video.'
Beckford agreed and changed his clothes at his home nearby and returned to the trailer near Biggie's set for his feature. The music video was star-studded, featuring Heavy D, Total, Uncle Luke, Changing Faces, Diddy, Aaliyah, and Zhane to name a few.
Beckford says it's one of his fondest memories a Biggie would be shot and killed in a drive-by shooting just a few short years later.
'One More Chance' is one of the late rapper's most popular singles
The single became one of Biggie's most commercially successful singles. The remix features vocals sung by Faith Evans, who was married to the rapper at the time. Mary J. Blige also makes an appearance vocally but is not listed in the official credits. 'One More Chance/Stay With Me' was certified platinum in 1995.
Related: The Notorious B.I.G.'s Hidden Talent Revealed in New Netflix Documentary
The original version of the song is featured on his debut album Ready to Die. The song peaked at No. 2 on the Billboard Hot 100, topping the Hot R&B/Hip-Hop Songs chart. 'One More Chance/Stay With Me' was the highest-debuting single of all time, tying with Michael and Janet Jackson's 'Scream' which entered the Billboard Hot 100 at No. 5 at the time. 
It stayed at the top spot as a rap song on the Hot 100 until Diddy, Biggie's friend and label head, released a tribute song to Biggie after his death titled 'I'll Be Missing You' debuted at No. 1.
Biggie remains a revered voice in hip hop by critics and peers
The Brooklyn-born lyricist is lauded as the greatest rapper of all time, not just by his peers but also by music critics.
Per a report from Revolt, fellow rapper Styles P of The Lox praises Biggie as the greatest, saying, "Biggie is the greatest MC that has ever existed," he said during an appearance Bigface Gary Show. when the host argued that Biggie's debut single 'Juicy' is the only reason, P disagreed. "No you don't. You don't love him enough to understand…"
Related: Despite the Notorious B.I.G.'s Murder Remaining Unsolved, His Mother Believes Justice Will Be Served
"Big's second album was global [Ready to Die]. Do you understand what I'm sayin'?" Styles asked the hosts. "Global. That was a different — he hit a different chamber and level to even have the audacity to say my second one is gonna be my second and third one."
Rapper Pusha T shares similar sentiments. "I believe the Notorious B.I.G. was the greatest rapper who's ever lived," he said in an original piece for Rolling Stone. "I bump all of Big's music to this day. And I'll tell you what – I wrote all of [the Clipse's 2006 LP] Hell Hath No Fury trying to be Big. The whole thing, every line, every fluctuation in my voice, I was trying to sound like Big. On "Keys Open Doors," when I say, "Make your skin crawl/Press one button, let the wind fall/Who gon' stop us?/Fuck the coppers, the mind of a kilo shopper" – that's all Big."
Source: Read Full Article