Taylor Hawkins Didn't Want Dave Grohl Worrying About Him After His 2001 Overdose, Claims Former Drum Tech
Foo Fighters drummer Taylor Hawkins and his bandmate Dave Grohl had a very tight friendship. When Hawkins overdosed on heroin in 2001, Grohl contemplated quittingmusic if he didn't pull through. In the aftermath, he never wanted Grohl to worry about him again.
Taylor Hawkins scared Dave Grohl when he overdosed on heroin in 2001
In an interview with Kerrang!, Hawkins explained that he took drugs to cope with the ups and downs of being in an enormously successful band. "I used to do a lot of f***ing drugs (laughs)," he said. "You get the work done. Foo Fighters live and breathe onstage."
However, Hawkins took it too far while on tour in 2001. He overdosed on heroin and spent two weeks in a coma in a London hospital.
"I've seen so many people just lose it all with drugs and die," Grohl told the Guardian. "So I freaked out." Grohl stayed by Hawkins' bedside for the entire two weeks. At 18, the Foo Fighters frontman had seen a friend have a heart attack after taking too much coke. Then he'd watched Kurt Cobain overdose on heroin in 1994.
"When Taylor wound up in hospital I was ready to quit music," Grohl said. "Because, to me, it felt like music equalled death. I started praying. I've never been to church in my life, and I'm walking back from Taylor's hospital to our hotel every night, praying out loud in the streets of London.
"I don't even know if I believe in God. But I felt like, y'know, this is just not right, y'know, what kind of God would let this…"
Thankfully, Hawkins didn't die. When he woke up, he turned to Grohl and jokingly told his best friend to "f*** off."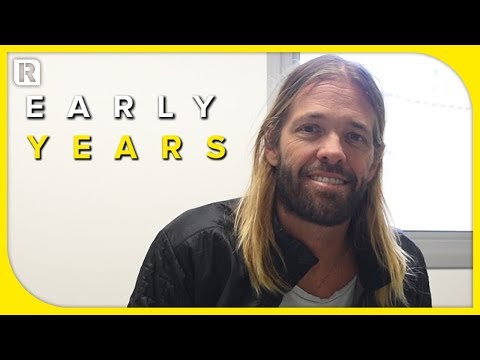 Hawkins didn't want Grohl to worry about him after his overdose
The drummer knew he'd taken his drug use too far.
"Everyone has their own path and I took it too far," Hawkins continued to Kerrang! "I was partying in London one night, and I mistakenly did something and it changed everything. I believed the bulls*** myth of live hard and fast, die young.
"I'm not here to preach about not doing drugs, because I loved doing drugs, but I just got out of control for a while and it almost got me. I was heading down a road that was going to lead to even worse paths.
"I'm glad it got knocked on the head at that point; I wouldn't take anything away that I've done or been through either, because it's all part of the trip and the journey. I'm trying to be as candid as I can be."
The only thing Hawkins seemed to regret was how worried it made Grohl feel. Rolling Stone quotedChad "Yeti" Ward, Hawkins' drum tech from 2005 to 2019, saying, "Since [his overdose], he never wanted Dave to worry about that again."
Rolling Stone wrote that after his overdose, "Hawkins had trouble reading, and he developed a strange tic, according to Chad Smith. But as he processed what he'd gone through, he attempted to improve himself."
They quoted the Red Hot Chili Peppers' drummer saying, "He liked to say, 'I took my extended nap,' and that's some scary shit obviously. He had his demons, like anybody else, and you just overdo it one night and these things happen."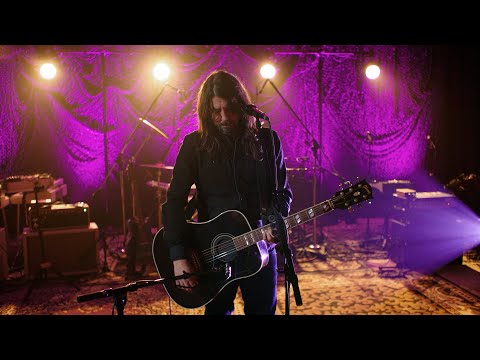 The drummer turned to mountain biking
After quitting drugs, Hawkins traveled on a healthier path on his mountain bike. Hawkins used mountain biking to get him through his exhilarating rock star schedule.It helped him not just physically but mentally.
"I get ideas for songs and it's where I do a lot of my problem solving and deep thinking," Hawkins explained to Kerrang! "Sometimes I write songs in my head and then jump in my studio to put it down straight away."
Hawkins continued, "I like to go by myself. I like listening to old Aerosmith and Van Halen records to kind of pump me up. It's my time and I love it. It's a chance to clear your head out."
Hawkins told Outlook that there were dark times in his life when he just jumped on his bike and went riding for the whole day. "It changed my life," he said.
Hawkins stayed healthy for the rest of his life. However, his cause of death and the fate of Foo Fighters is still unknown.
Source: Read Full Article