The Real Meaning Behind Drakes Race My Mind
Fans of Drake were surely thrilled on September 3, 2021, when the rapper released his highly anticipated sixth album, "Certified Lover Boy." Scheduled to come out in 2020, according to the BBC, that clearly didn't happen. The album also wasn't ready to be heard by the public when it was planned for an early 2021 release. What was the hold-up? Answer: An icky-sounding injury.
The BBC also noted that Drake apparently had to put off his music when he, instead, had to undergo surgery to fix a torn ACL. Fortunately for the star, it looks like he's healed up which is why he finally put out his album and, in turn, music-lovers are diving right into the tunes on "Certified Lover Boy."
When the album dropped, listeners were treated to guests like Nicki Minaj, Travis Scott, 21 Savage, Jay-Z, and Lil Wayne — just to name a few — on songs like "Fair Trade," "Love All," and "You Only Live Twice." On top of that, there's "Race My Mind," which seems to be about a situation that you might not think that Drake would ever face (but, if you've listened to any of his music, know he has).
Drake opens up about being rejected and neglected on 'Race My Mind'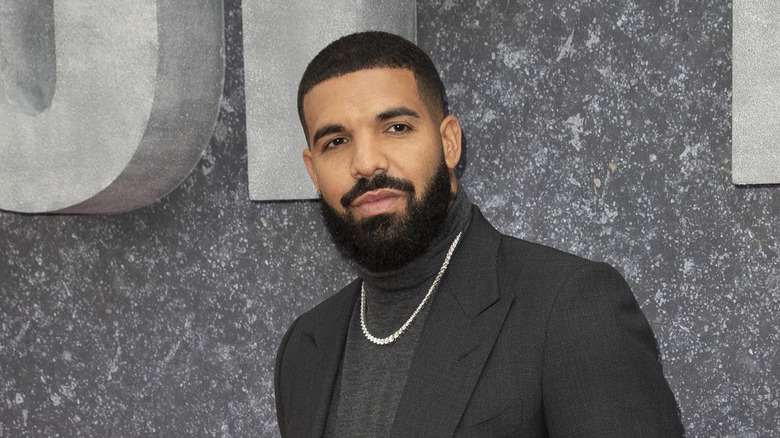 While there are surely plenty of people out there who would be more than a little interested in dating Drake, in "Race My Mind," he opens up about feeling both rejected and neglected by the woman he was with at the time. Beyond that, he brings up a particular night when she had apparently been having fun without him. "Just hung up the phone and I / Could already tell that you're comin' home intoxicated," he sings in the first verse. He then adds, "So you better take your time with me / 'Cause I remember last time you wouldn't make love to me / Then you fell fast asleep … / Wouldn't even talk to me, no."
In the second verse, Drake also notes that "they said you got high as the sky / Up all night just dancing … / I hit you like 'Please come home to me'…". Unfortunately for him, she was "not understanding, no," which is why he admits something else, adding, "You gon' make me beg, make me plead … / I wanted you to race my mind, I got the keys / I just figured you could make time for me…".
Although Drake wanted this woman to race his mind — engage him, spend time with him, even pay attention to him — read on to find out why, as the song reveals, the relationship may have hit a dead end instead.
Drake admits to something about this relationship in 'Race My Mind'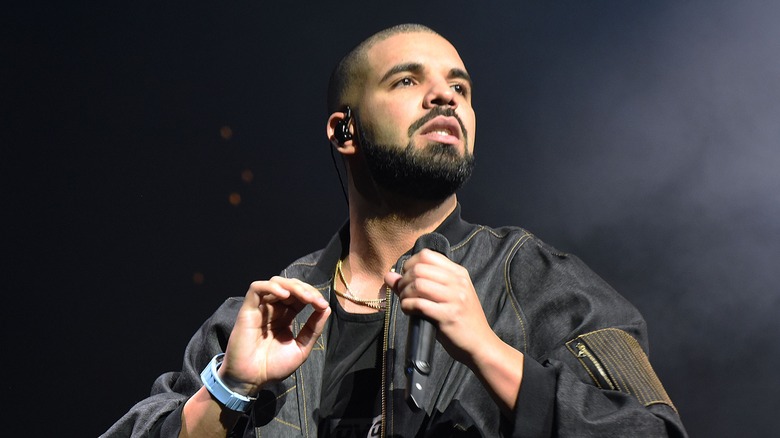 "Knew I needed love, but I think I value the hate more / To push towards things that I prayed for / Retrograde energy shifts are what I was made for," Drake tells listeners in the third verse of "Race My Mind." He goes on to make it clear that he's not impressed with how he's being treated, continuing with: "And don't you dare hit me back with no 'K, sure' / Soon as I tell you that you the one I would wait for / You too saucy, too flossy, you moved in and moved off me." As he continues to break down the details of this particular relationship — that is, being with a woman who isn't 100% present — the rapper admits something else that has to do with the future of the situation. Or rather, the reason why there is no future for these two.
Still in the third verse, Drake adds, "If your whole heart wasn't in it, I know a piece of it was / Posted that pic you sent me, it wasn't recent enough / How I'm supposed to wife it? You not Ayesha enough," seemingly referring to Ayesha Curry, who is married to Drake's close friend, NBA star Steph Curry.
Indeed, Drake reveals that he can't commit to someone who doesn't fully love him the way that he wants to be loved. Honestly, can you blame him?
Source: Read Full Article