The Truth About Cheryl Coles Past Controversy
British singer Cheryl Cole first rose to fame as a contestant on the talent show "Popstars: The Rivals" in 2002. The "Sound of the Underground" hitmaker was voted to be one-fifth of the girl group Girls Aloud, who went on to achieve 20 consecutive top 10 hits and four No. 1 singles in the UK, per The Official Charts.
Less than a year after bursting into the spotlight, Cheryl made headlines after she was involved in an altercation with a nightclub toilet attendant named Sophie Amogbokpa in January 2003. According to the BBC, Cheryl, who was 19 years old at the time, was accused of making racist comments towards Amogbokpa while assaulting her. In court that year, BBC reported Cheryl was sentenced to complete 120 hours of unpaid community service and was asked to cough up £500 ($698) compensation for Amogbokpa. She was also forced to pay £3,000 ($4,100) of prosecution costs. Cheryl denied purposely attacking Amogbokpa and stated it was self-defense. Even though the former "X Factor" judge was guilty of assaulting Amogbokpa, she was cleared of the racially aggravated assault charge. As seen on Chronicle Live, Amogbokpa was left with a noticeably swollen eye after the attack.
Despite Cheryl's altercation in the nightclub making headlines over 15 years ago, it appears to be a topic of discussion once again. Keep reading to find out why.
Cheryl faces criticism over her new podcast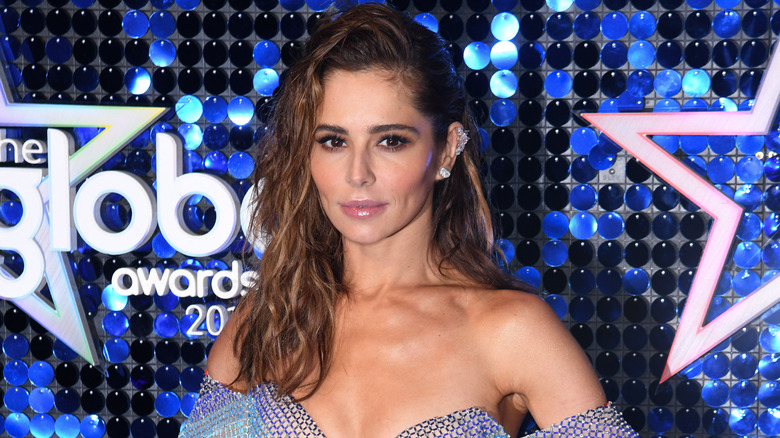 On August 27, Cheryl Cole took to Instagram to announce that she would be the presenter of a new BBC Sounds show that honors R&B music. "I've always had an absolute love and passion for R&B and I'm so excited to share my new show You, Me & R&B with you on @bbcsounds," she wrote. "I've really been transported back re-listening to all these tracks and I'm excited for you to relive those moments with me."
The "Fight For This Love" chart-topper's own music is typically radio-friendly pop music that may be influenced by R&B. However, music fans aren't happy with the former Girls Aloud singer representing the genre that was created and represents Black talent. Even though she was cleared of the racially aggravated assault charge, Cheryl is still linked to racism over 15 years later — at least on social media. "Cheryl Cole is an example of white privilege. You beat up a Black woman,get arrested,found guilty & fined for the assault, spend your musical career not making r&b music but get to host a BBC show on the subject when we could all name several Black British artists more qualified," one user tweeted. "Out of every talented R&B artist…. cheryl cole gets this gig?? This woman should have a show about how you can make millions with very little talent," another person shared. "R & B???? Get the f*** outta here cheryl… and we aint forgotten you're racist btw," another person shared.
Cheryl believe's the incident is now a "boring" subject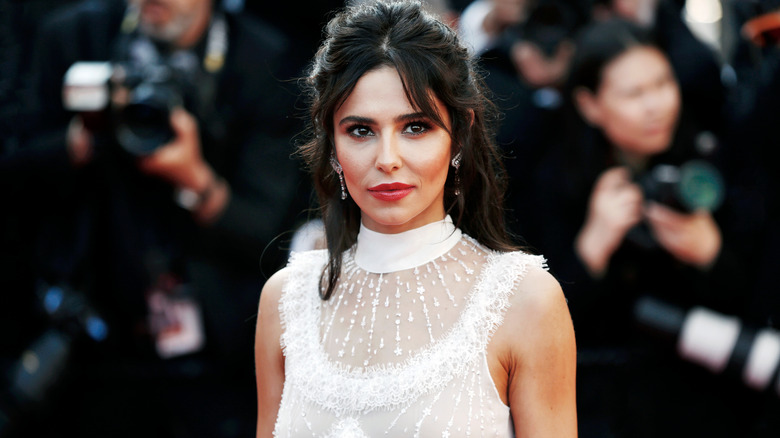 Although Cheryl Cole has yet to respond to the recent backlash, she has spoken about the charges in the years following the assault.
In 2017, model Munroe Bergdorf had her work terminated with L'Oreal after she wrote a blog criticizing white privilege. In an interview with Channel 4 News that same year, Bergdorf questioned the brand's values and whether they really support diversity. Bergdorf stated that Cheryl was also the face of L'Oreal, and the brand was apparently happy to give her a deal after attacking a Black woman in a toilet.
The following year in 2018, Cheryl insisted Bergdof's opinion was "irrelevant" in an interview with The Guardian. With the incident happening over 15 years ago, the "Love Made Me Do It" singer branded the situation "not news" and the subject as "boring," adding, "I don't understand why you'd even bring it up." As for being questioned whether she's surprised about people still talking about it, Cheryl reveals she didn't realize they still did. With that being said, she allegedly sent a legal letter to a newspaper urging them not to write about the incident in 2019, according to the Daily Mail. The letter purportedly claimed that any mention of the crime, the subsequent trial, her conviction, or her sentence is a breach of the Rehabilitation of Offenders Act, which helps people to not be penalized through references made to the crime years later.
Source: Read Full Article