Why You Won't See Prince On The Hollywood Walk Of Fame
The Hollywood Walk of Fame may seem like the ultimate honor for celebrities who "make it" in the business. But for some high-profile A-listers, the process of getting one is just not worth it.
Fans may assume their favorite stars are all on the Hollywood Walk of Fame, but according to TODAY, there's way more that goes into the engraved star. The outlet reported that celebrities interested in a star must first be nominated by an outside party willing to pay the price of the "honor." Once nominated, the application that lists the artist or actor's accomplishments — and community service — goes to the Hollywood Chamber of Commerce to decide if they're worthy. According to Variety, the figure is required to pay a $50,000 fee once picked, which gets donated to the Hollywood Historic Trust … if they even make it through the hundreds of applicants.
"I wish I could just give everyone a star, but it doesn't work like that," Hollywood Walk of Fame producer Ana Martinez told TODAY. "People think we're ignoring these people [who are nominated] but it's just difficult. There's just too much competition." Variety notes the Hollywood Walk of Fame gets about 200 to 300 applicants per year and picks roughly 24. So what happens when a major celeb turns down a star on the Hollywood Walk of Fame? You get some pretty angry fans …
Prince turned down a star on the Hollywood Walk of Fame twice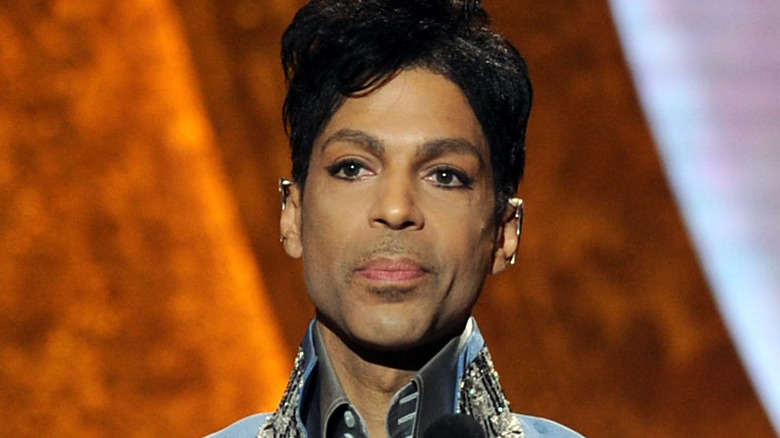 Legendary singer Prince — aka The Artist Formerly Known As Prince – died in April 2016, sending the world into mourning, as well as sending fans into a tizzy finding ways to honor the career of the immortal "Purple Rain" singer. Fans gathered to remember the artist and create memorials, but were shocked to find out the Grammy-winning and pop music-altering artist never got a star on the Hollywood Walk of Fame.
"Prince was approached on two occasions about the possibility of being nominated for a star and he stated that the timing was not right," the Hollywood Walk of Fame said in a Facebook post, per NBC Los Angeles. Prince's first nomination came in the '80s after the release of "1999," per The Wrap. "We would have loved to honor this very deserving talent," producer Ana Martinez said in a statement. "It is unfortunate that it did not work out."
So why didn't Prince want a star on the Walk of Fame? It's unclear, and we may never know. After dozens of studio albums, fans would think Prince would be ready to be honored on the streets of Hollywood, but it's clearly something the enigmatic star didn't seek out. According to NBC LA, "he could still be honored posthumously, though the waiting period for that is five years." "We hope his family will do that when the time comes," Martinez said.
Source: Read Full Article