20 Must-See Holiday Horror Movies to Get You in the Spirit This Year
Halloween is over, but that doesn't mean that the horror genre is dead for the rest of the year. In fact, there are a plethora of fabulous holiday horror movies that fit right into this time of year. Gremlins, The Nightmare Before Christmas, and Black Christmas are some of the must-watch holiday horror movies. Many audiences rewatch them every holiday season. Here are 20 holiday horror movies for you to add to your list this year. The following films are in no particular order.
1. 'Black Christmas' (1974)
Black Christmas is one of the best holiday horror films of all time. It inspired two remakes in 2006 and 2019, although nothing can compete with this classic. Black Christmas follows sorority sisters who keep getting horrifying phone calls from an unknown caller. It's psychologically disturbing and has plenty of iconic Christmas atmosphere mixed in with its haunting imagery to make this the perfect holiday horror movie.
2. 'Krampus'
Inside is a French horror movie that takes place on Christmas Eve. It's an incredibly disturbing entry in the new wave of French horror, as a pregnant woman tries to defend her home during a home invasion. It's genuinely scary and insanely brutal, so it's certainly not for the faint of heart.
6. 'The Gingerdead Man'
The Gingerdead Man is a horror-comedy. A convicted killer's soul takes over a Gingerbread man seeking revenge starring Gary Busey. It's over-the-top and cheesy, but that's the perfect tone that some folks are looking to get out of their holiday horror movies.
7. 'Gremlins'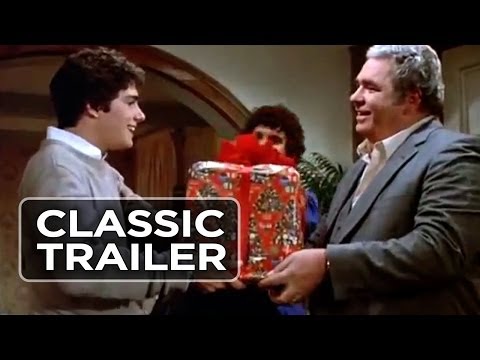 Gremlins is one of the most iconic holiday horror movies of all time. A young man breaks all the rules of his new pet, which results in utter disaster. Joe Dante's Gremlins is a holiday horror movie staple for many households. It includes many aspects of the holiday season with a whole lot of chaos.
8. 'The Lodge'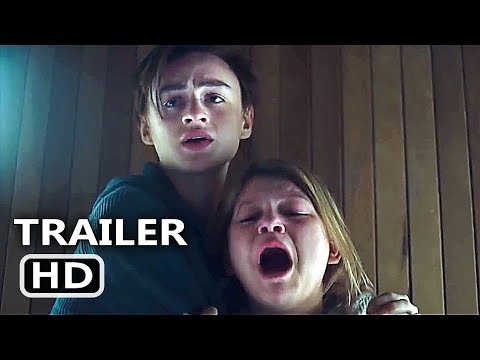 2019's The Lodge is a deeply disturbing horror movie that follows a soon-to-be stepmom looking after her fiancé's two children at a remote holiday village. Riley Keough turns in an exceptional performance in this moody horror film. The Lodge digs under the viewer's skin and doesn't soon let you forget about that.
9. 'The Children'
2008's The Children is an underrated holiday horror movie gem. A group of children begins to turn on their parents during a relaxing Christmas getaway. The Children has an intriguing concept that incorporates creepy children into the mix. What could possibly be more terrifying during the holiday season than that?
10. 'Better Watch Out'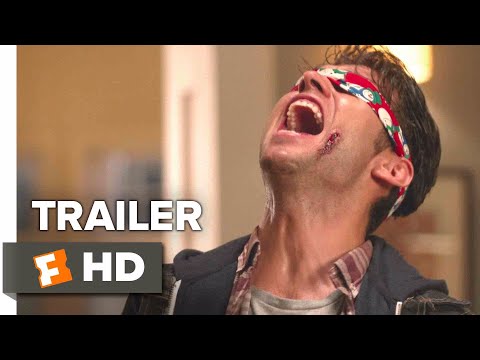 Better Watch Out is a psychological horror film that plays on the babysitter genre trope. A babysitter must defend the 12-year-old boy that she's watching after from an atypical home invasion. There are some comedic beats sprinkled throughout the movie, but it does a wonderful job twisting the genre on its head. And it just so happens to all take place during Christmas time.
11. 'Deadly Games'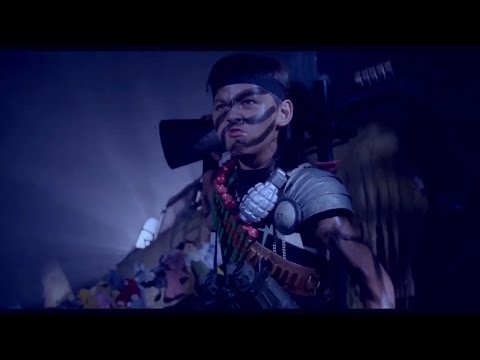 Deadly Games is also known as Dial Code Santa Claus, Game Over, and Hide and Freak. The French horror film is strikingly similar to Home Alone, but it actually came out first and incorporates more horror elements. Deadly Games is a wildly entertaining holiday horror movie.
12. 'Silent Night' (2021)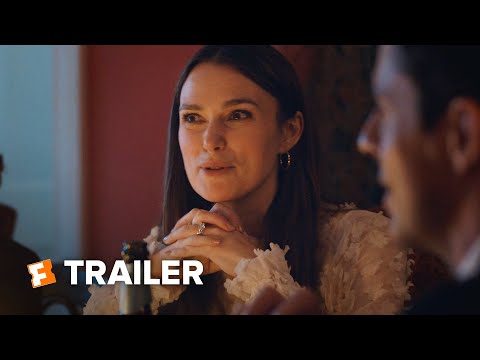 2021's Silent Night is one of the newest holiday horror movies on this list. It stars Keira Knightley and Matthew Goode in a story set around Christmas. A group of friends reunites for one final holiday before an apocalyptic disaster. This black comedy horror flick could be just what you need to help get you in the spirit.
13. 'The Advent Calendar'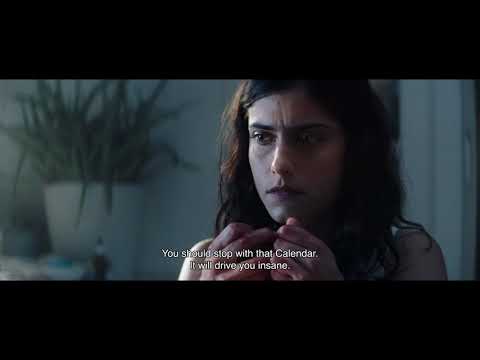 The Advent Calendar is another new holiday horror movie. The story includes a strange Advent calendar with strange gifts that only get bloodier. The French horror flick is getting a fair amount of hype over social media, making it a worthy addition to this list.
14. 'The Nightmare Before Christmas'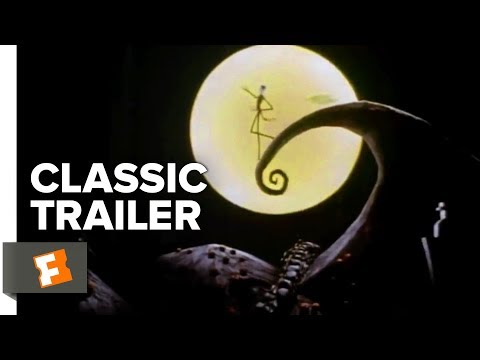 Tim Burton's The Nightmare Before Christmas is one of those holiday movies that can be watched across several holidays. The Oscar-nominated movie is a classic that fits very nicely into Halloween and Christmas. It's also one of the few on this list that audiences of all age can enjoy together.
15. 'Jack Frost'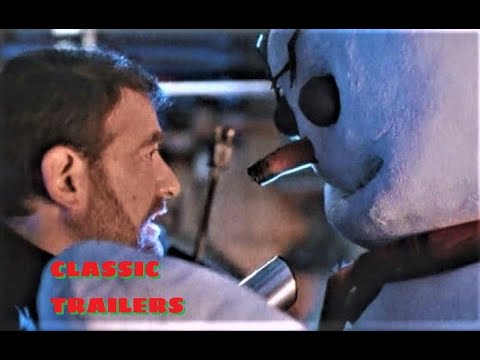 Jack Frost is a direct-to-video comedy slasher flick. It's perfect for those interested in a cheesy horror movie that doesn't take itself so seriously. Jack Frost follows a killer snowman looking for revenge on a sheriff. It delivers exactly what it promises.
16. 'Santa's Slay'
Santa's Slay is another slasher comedy, but this one has wrestler Bill Goldberg playing Santa Claus. It plays under the assumption that Santa is actually a demon. He's never truly been nice, but now he's about to really show his true colors.
17. 'Hosts'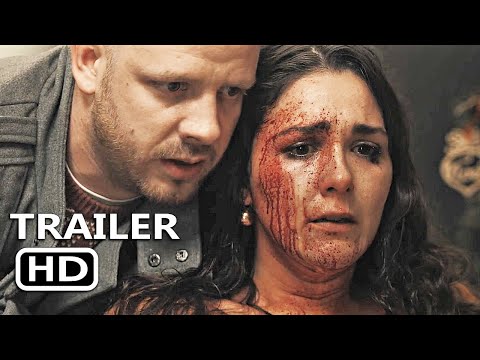 Hosts has some questionable special effects, but it has a stellar concept with a ton of scary holiday horror movie atmosphere. A family falls victim to a violent and increasingly bloody night over the course of Christmas dinner. Hosts is a lesser-known holiday horror movie, but it's a worthy addition to the list.
18. 'A Christmas Horror Story'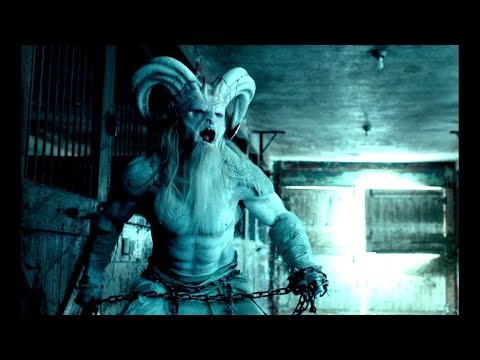 2015's A Christmas Horror Story brings an assortment of horror stories that all take place on Christmas Eve. Critics describe it as being solidly entertaining. It's built on the structure of four interwoven stories that create a holiday horror movie that will entertain those looking to get in the spirit.
19. 'Wind Chill'
2007's Wind Chill introduces Emily Blunt in an adventure horror movie. Two college students are heading home for the holidays, but soon find themselves stranded on the road. As a result, they must fight for survival from the ghosts of those who previously died on the road. Wind Chill delivers on the ghost side of holiday horror movie offerings.
20. 'Dead End'
Dead End is a French holiday horror movie that is often compared to The Twilight Zone. On Christmas Eve, a man is driving to his in-laws with his family. However, things take a turn for the worst when he tries to take a shortcut for the first time in 20 years.
Source: Read Full Article