55 Famous Actors You Probably Forgot Were on 'Grey's Anatomy'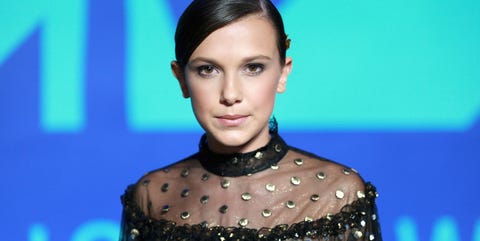 Grey's Anatomy has literally been on since you were in middle school and that only translates to so! many! famous people have made cameos in the show's 18-season history. You probs can't remember some of the earlier ones, bc LBH, you were just in the room while your mom gasped at the happenings while you couldn't even keep up. But, if you've been binged the series in your newfound ~adulthood~ and immediately take to IMDb to see "What was that person in?!" then this list is for you, bestie. Click through this here gallery to see 55 celebs you forgot were in Grey's.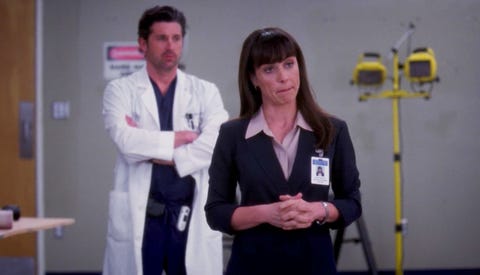 The House of Cards and Entourage actress played Dr. Cahill, a physician brought in to make the hospital run more efficiently. (Season 9.)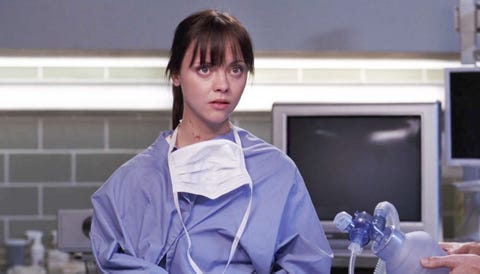 She played a paramedic who had to keep her hand on a wound lest she detonate a bomb that was inside the patient. Yes, really. (Season 2.)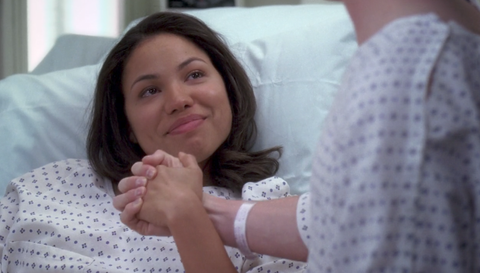 As Beth Monroe, she came to the hospital with an inoperable tumor and was the first patient to survive Derek and Meredith's clinical trial. Her boyfriend, Jeremy, was also part of the trial; he died. (Season 4.)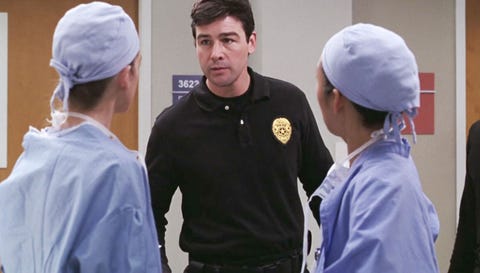 He was the head of the bomb squad and died trying to carry the bomb out of the hospital. (Season 2.)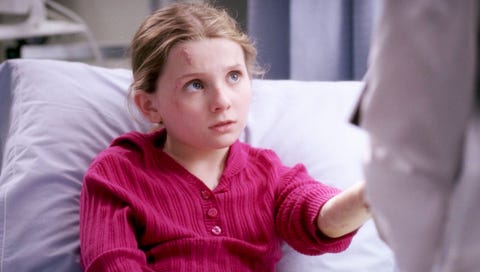 The Little Miss Sunshine and Scream Queens star played a little girl who was immune to feeling any pain. (Season 3.)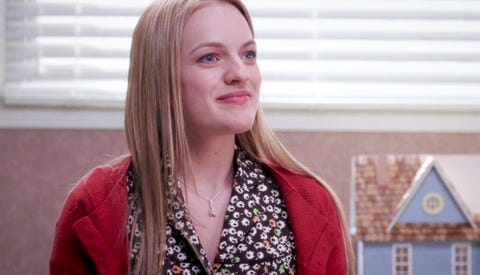 The Mad Men and Handmaid's Tale star played an overprotective and slightly unhinged daughter, whose mother suffered from a condition that caused bone to grow at the sight of an injury. The mom died in surgery. (Season 3.)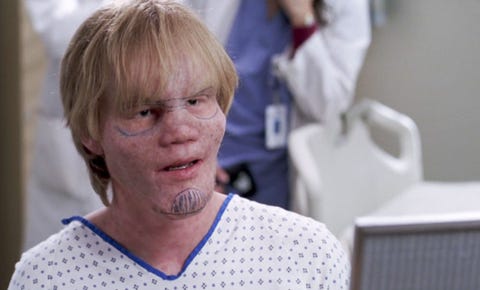 The Friday Night Lights alum played Jake Burton, a young man with craniodiaphyseal dysplasia. The bone disorder, "lionitus," causes calcium to build up in the skull, leading to facial disfiguration. In Jake's case, the growth moved inward as well, and Derek was tasked with removing the resulting brain tumor. Jake died in surgery. (Season 2.)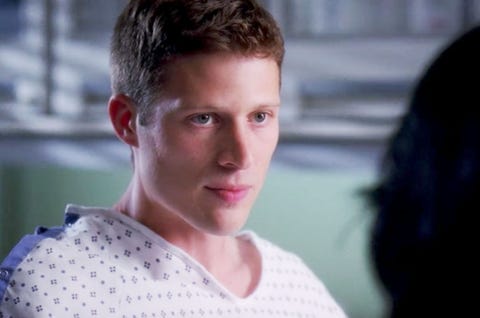 FNL star Gilford played a lieutenant in the U.S. Army who came to the hospital with terrible leg pain, asking for an amputation. Even though she could find nothing wrong with the leg, Callie Torres agreed to perform the surgery so he could return to active duty. (Season 5.)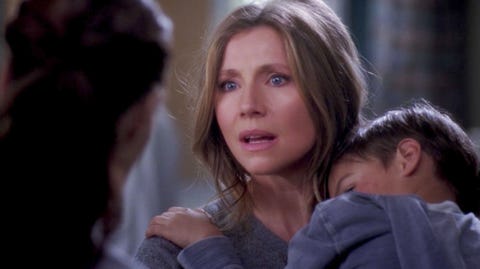 The Scrubs actress played the mother of a sick boy who Jo Wilson wrongly diagnosed with strep throat. The kid in fact had a rare heart condition, Kawasaki disease, which Jo caught just in time to prevent permanent damage — mostly thanks to the boy's persistent mom. (Season 9.)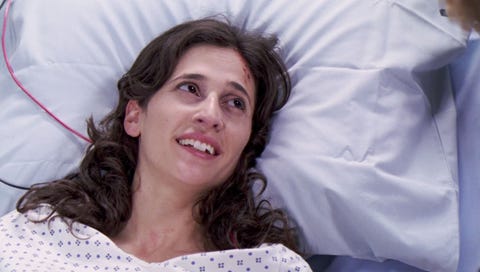 She played Nikki, a woman who fell out of a tree, where she was stationed to spy on her ex-boyfriend, then refused to have surgery due to superstitions. She died. (Season 2.)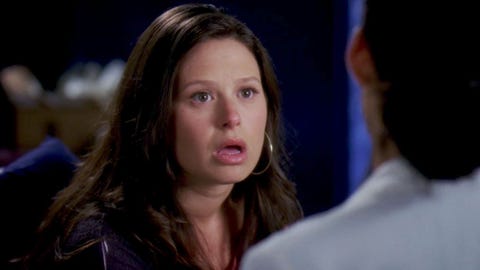 She played a blood donor in the show's seventh season and went on to have a much bigger role in the Shondaverse, as Quinn on Scandal.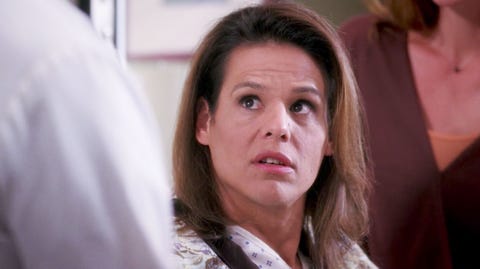 The Transparent star plays Donna Gibson, a trans woman who was diagnosed with breast cancer. (Season 3.)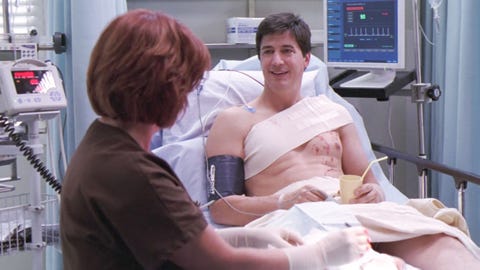 Marino played Brad, a man who literally dodged a bullet when a disgruntled ex-employee, Petey, showed up to Brad's restaurant with a gun. Brad was leaving the hospital when Petey appeared again — and this time killed him. (Season 2.)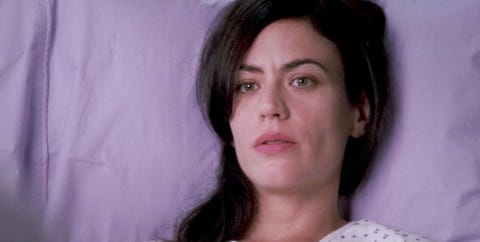 The Sons of Anarchy star played Ruthie, a woman with severe osteoporosis caused by malnutrition. (She'd lost 40 pounds to meet her boyfriend's criteria for moving in together.) She died after vomiting up blood due to a bleeding ulcer. (Season 4.)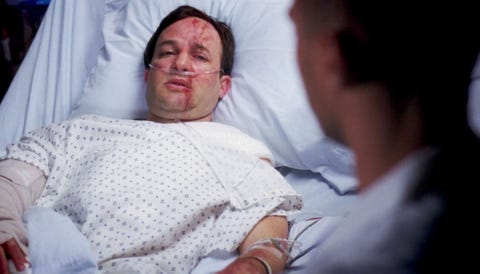 The Buffy and Gilmore Girls star (and TV and movie writer) played Paul, a guy who thought he was meeting his girlfriend's cat — and it turned out that her cat was a lion. (Season 8.)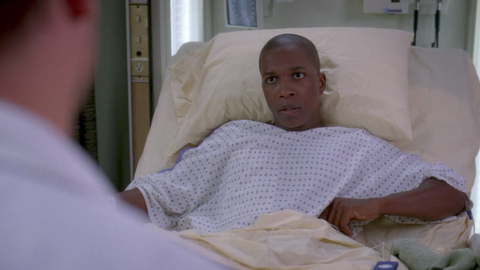 Before becoming a Broadway god as Aaron Burr in Hamilton, Odom played a young man who begrudgingly agreed to donate a kidney to his father. (Season 5.)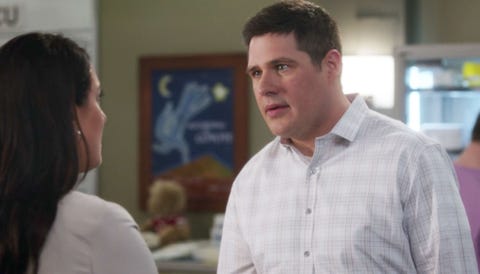 The Mad Men star played a driver's ed instructor who saved his girlfriend's son's life by getting him to the hospital in time. (Season 12.)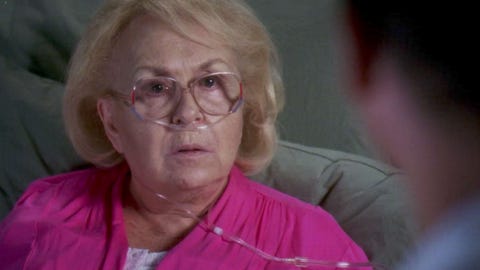 The late, great Everybody Loves Raymond matriarch played a patient with lung cancer who donated $200,000 to Alex Karev's African orphans projects. (Season 7.)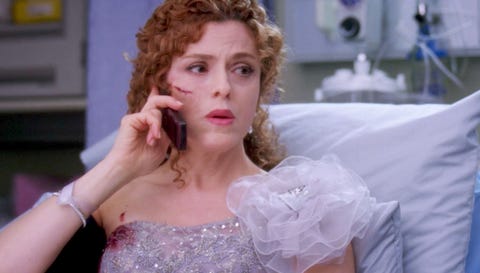 As Sarabeth, Peters and her friends were on their way to the Fire and Ice Ball when their limo crashed. She found out her husband was cheating on her but nobody died. (Season 5.)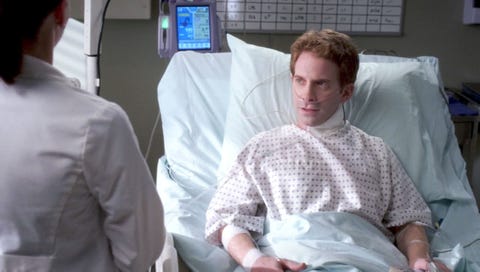 Green's two episode-arc ended with his character dying; he had a tumor on his carotid artery. (Season 4.)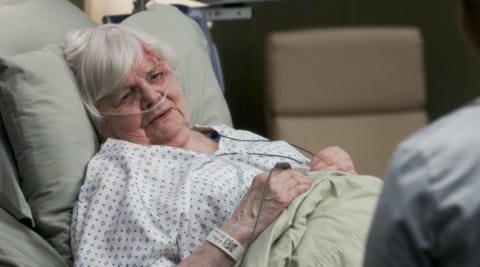 The veteran actress, who's recently blessed Girls and Shameless with her presence, played Elsie Clatch, a 95-year-old woman who undergoes surgery for a brain bleed and dies, leaving behind her husband of decades. (Season 13.)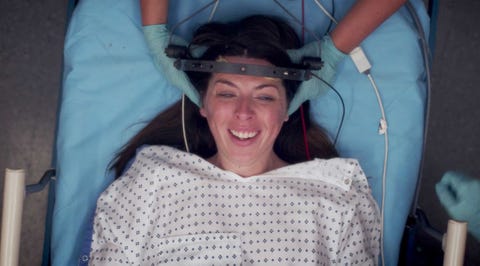 The Welcome to the Dollhouse and Princess Diaries actress played a woman who survives a tunnel collapse. What makes it that much more intense was that she was in labor and on her way to the hospital when the accident happened. (Season 11.)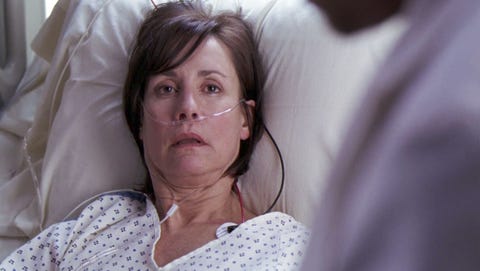 Metcalf played a woman with terminal cancer who had yet to tell her young daughter she was sick. (Season 2.)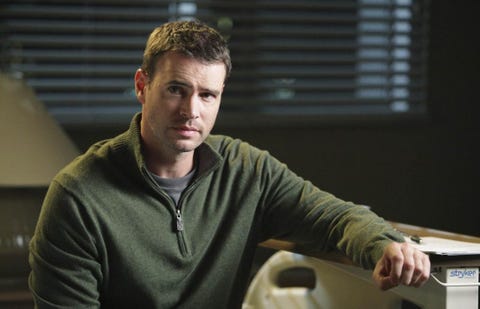 The Felicity and Scandal star had a recurring role as Teddy Altman's husband, who she met in the hospital when he was her patient. (Season 7 and 8.)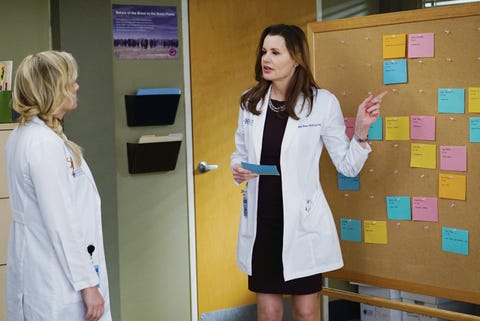 The A League of Their Own legend played Dr. Nicole Herman, a surgeon with only six months to live who chose to impart some of her most rare medical wisdom onto Arizona Robbins. (Season 11.)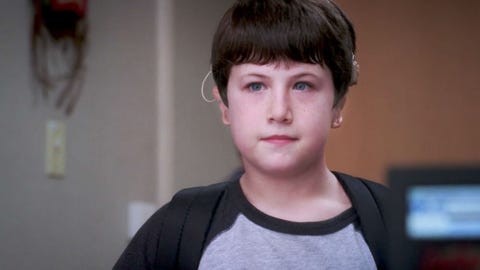 Before 13 Reasons Why, Minnette played a precocious kid named Ryan, who was born with only internal ear parts and showed up to Seattle Grace to ask Mark Sloan to build him ears for free. (Season 4.)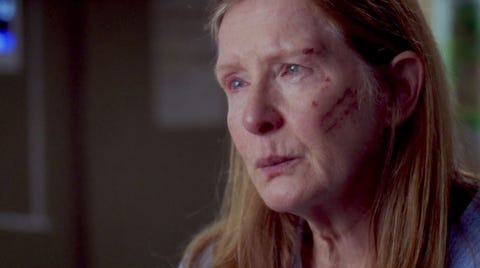 The Six Feet Under star played a woman who purposely ran her car into a laundromat after seeing her estranged husband's mistress through the window. She mistakenly admitted her crime to the doctors, thinking they couldn't tell the police due to confidentiality laws. (Season 7.)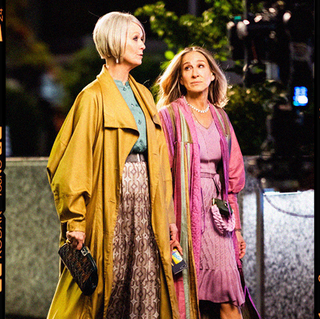 Source: Read Full Article