'90 Day Fiancé': Ellie Reveals Victor's Violent Criminal History
On the latest episode of 90 Day Fiancé: The Other Way, Ellie revealed that Victor has a violent past. She revealed that he has a past including some criminal charges. What did Victor do?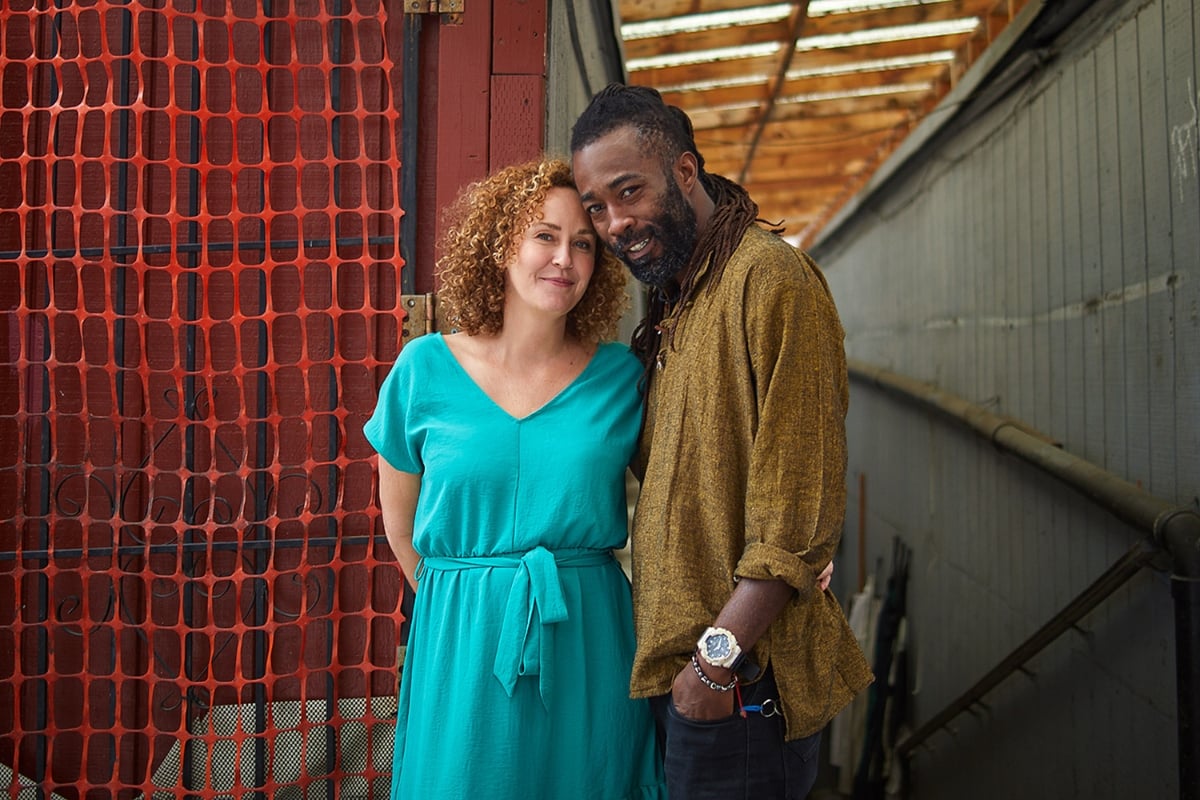 Ellie is moving her life to Providencia to be with her boyfriend Victor
In the August 28th episode of 90 Day Fiancé: The Other Way, Ellie reveals to her friend that she will be moving to the Caribbean. Ellie is packing up and moving to a tiny island of Providencia to be with her boyfriend, Victor. 45-year-old Ellis is giving up her pizza shop in Seattle, Washington, to be with 38-year-old Victor. Ellie found out that he had been dating another woman during their long-distance relationship seven months ago.
She chatted with her friend, Hiromi, about her big move, just six days away. Her friend advised her, saying it's probably not the best idea to uproot her entire life for a man who's not trustworthy. On the September 5th episode airing on discovery+, Ellie went to "friends-giving" with her friends, who didn't know she was even back with Victor after he cheated.
Her friends, Kelly and Scott, host an early Thanksgiving dinner for Ellie ahead of her trip. They had no idea that she will be moving her entire life to be with Victor. Ellie came clean to her friends about being back with Victor and about moving to Providencia in four days.
Ellie reveals that Victor has a violent past and criminal history
During dinner, Hiromi asked if Ellie's done a background check on Victor. Ellie replied, "I haven't really thought about doing one." However, to the cameras, Ellie revealed the truth about Victor's past. She said, "I'm not worried about doing a background check on Victor because I believe he's told me the truth about his past."
She said, "He told me that nine years ago, he got a domestic violence charge for an incident between him and his daughter's mom." Ellie continued, "I admit that when he first told me about it, I was completely freaked out, but then he explained to me that he walked in on his ex-girlfriend and another guy in bed together." She said, "I don't condone what he did, but I have since spoken to his ex about it, and now they have a good relationship." Ellie explained, "She feels he's a good person, so I feel comfortable moving forward with our relationship."
Ellie's friends warn her about giving up her life in Seattle to be with Victor
Her friend Kelly said, "I think it's a little crazy for Ellie to move down there after Victor had cheated on her earlier this year." Her friend Scott said that he had no idea that Ellie was still in communication with Victor. Kelly asked her what she would do if she found out Victor had cheated again. She said, "What if you find out that it was not just her." Ellie said that she would just walk away. Her friend Scott reminds her that she won't have anything in Seattle to come home to.
Ellie said, "It's kind of tough, 'cause I want my friends to support me. I wish that maybe I wouldn't have told anybody about what he did so that neither one of us is getting that judgment." Her friends are concerned that she's uprooting her life for someone who shouldn't be trusted. Kelly asked, "What makes you feel like you can trust him now?" Ellie replied, "He sounds trustworthy, all the effort he tried to, like, you know, get me back."
Her friends aren't convinced that Victor is as trustworthy as Ellie believes he is. Had they known the truth about Victor's criminal past, Ellie's friend would have been more hesitant of the idea of her moving. It will be interesting to see how Ellie and Victor's storyline plays out.
Source: Read Full Article