'Dexter: New Blood': 5 Most Popular Finale Predictions
Dexter: New Blood will conclude its 10-episode run when the finale airs on Sunday, Jan. 9. The series first launched on Showtime in November and follows Dexter Morgan after he faked his death and fled to the wilderness. He created a new identity as Jim Lindsay in the small town of Iron Lake, New York, where he has a regular job and dates the local police chief. But life gets chaotic when his past comes back to haunt him.
Fans can't wait to see how it all unfolds for Dexter in the end. Here are some of the most popular Dexter: New Blood predictions.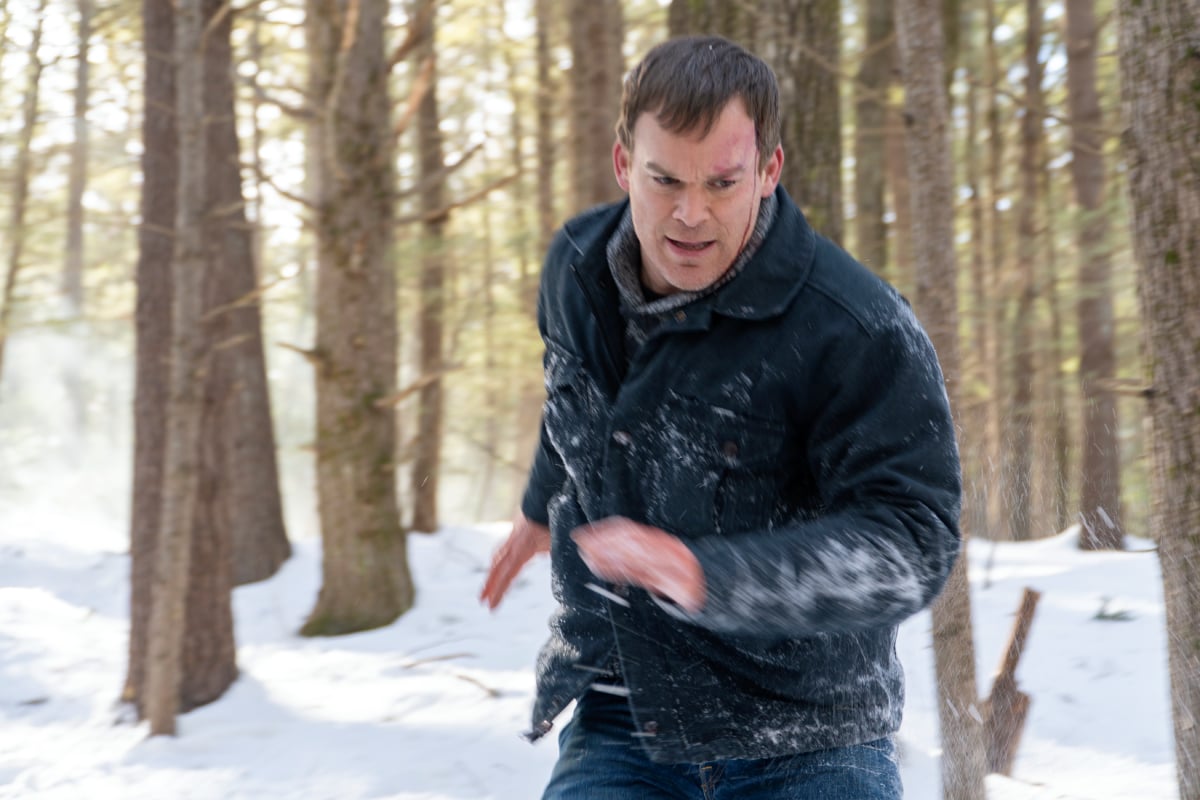 Dexter is in trouble in 'Dexter: New Blood'
This season, Dexter was on the hunt for Kurt Caldwell, a businessman and seemingly upstanding member of the community who was secretly a serial killer. Kurt preyed on innocent women, meaning he fell under Dexter's code. But at the same time, Kurt was after Dexter for killing his son, Matt Caldwell, who'd killed five people and escaped the justice system.
In the end, Kurt was subdued and killed by Dexter and Harrison Morgan in Dexter: New Blood Episode 9 after they found his trophy room. After disposing of his body, the Morgans returned home to find their cabin had been burned to the ground. Angela Bishop begrudgingly took them back to her place, where she found a letter in the mailbox claiming Dexter killed Matt, which confirmed her suspicions about Dexter.
Predictions for the finale of 'Dexter: New Blood'
Throughout Dexter: New Blood, theories have constantly poured out on the Internet, guessing what'll happen. The finale isn't any different, with fans sharing various ideas online.
Others thought Harrison would kill Dexter after realizing how sick his father is. Dexter acts as if he cares about bringing criminals to justice, when he's really just satisfying his homicidal urges — something that caught Harrison's attention and seemed to bother him.
"She will allow him to escape with Harrison but on the condition that they never return to Iron Lake again," one fan wrote. "We'll get some monologue about how Dexter doesn't want to hide anymore, he will claim how proud he is of his son, and will return to Miami metro, resuming where he left off."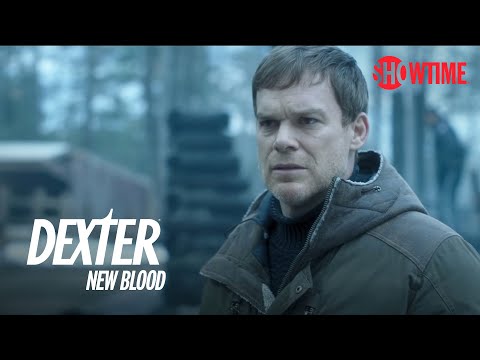 Whatever happens, the finale will 'blow up the Internet,' according to the showrunner
For the most part, the cast and crew has stayed mum on the finale. But showrunner Clyde Phillips promised it would be a shocker.
"It's going to be surprising, inevitable and it's going to blow up the Internet," he told TVLine. "It is, I personally think, the best thing I've written. Our director Marcos Siega, who could not be more experienced and a better friend of the show, thinks it's the best thing he's ever directed. I haven't seen it yet, by the way. I only saw it get shot. We're editing Episodes 7 and 8 right now, so I haven't seen 10 yet. I can't wait, to tell you the truth."
Remember, the Dexter: New Blood finale will air on Showtime at 9 p.m. ET on Jan. 9. We'll see then what ultimately happens to Dexter.
Source: Read Full Article