Hannah Brown Feels Like Being The Bachelorette Has 'Definitely' Aged Her, But In A Good Way
We can all agree that this season of The Bachelorette was one of the most jaw-dropping and interesting seasons yet.
Though this season definitely was a whirlwind of emotions for fans, being the Bachelorette wasn't a walk in the park for Hannah Brown in the slightest.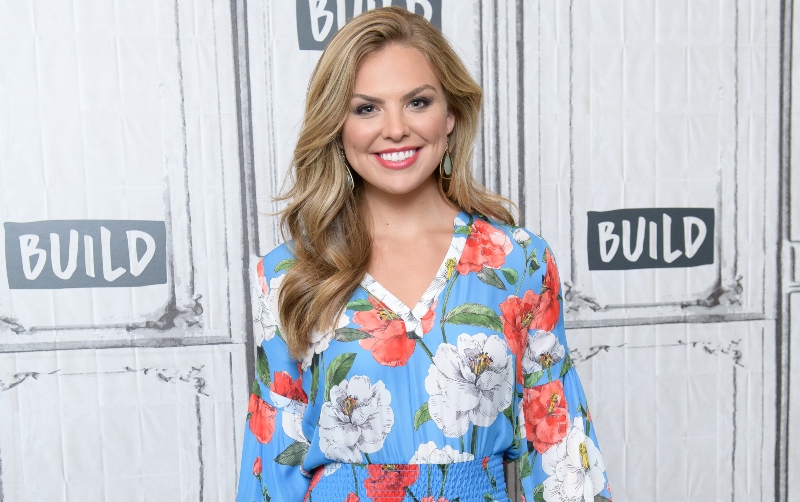 Aside from deciding who should go home and who should stay, Brown was also faced with the constant drama between the men.
While many of us would have tossed in the towel pretty early on, Hannah Brown stuck it out and is now revealing that doing so has definitely aged her.
Hannah Brown has learned a lot about herself this season
These past few weeks of The Bachelorette have had some of the most intense moments many of us have seen in Bachelor history.
With some of the men doing everything in their power to get an upper hand in the competition to fans trying to figure out who is the windmill guy, this season was a lot for us to take in.
Now that we are finally nearing the end of this journey, many of us can easily guess that this process was not easy on Hannah Brown.
Because this season took such a toll on Brown emotionally, many of us are wondering if this season of The Bachelorette has aged her at all?
While speaking with Access, Brown is asked this question and though she laughs at it at first, she soon gives her reasoning as to why that statement is true.
"Definitely, but in the best way," she shared.
Brown then went on to explain that being on the show has really matured her in the best way possible.
"I've grown so much and I've learned so much about myself," she shared. "I have found power in my weakness, strength in my weakness because I will never stand here and say that I've never made mistakes. I totally made mistakes but I had some victories too and I will pump my fist to those victories."
She continued, "I think that it's really important that I can own up to those times when I was weak but that is what people can really identify with because we're human. That's where you grow and so I am really proud of everything I experienced, the good and the bad."
"Those few months really did a number, I'm going to have to start getting lots of stuff," Brown concluded.
This will all come to an emotional end
Although this season was emotionally draining on Hannah Brown, she is excited for fans to see what is set to take place during the two-part season finale.
When asked how the finale will pan out, Hannah Brown subtly answered that it will not be a lot down in the slightest.
"Well I mean, have I disappointed you yet? So if we're having a two-night After The Final Rose there's probably a reason because it's juicy," she said.
While the season finale is set to showcase Brown at her most vulnerable yet, the reality star is ready for fans to see just how much of an emotional toll it was for her to decide on which man should get the final rose.
"I've had an emotional journey so far and so it's going to be an emotional ending," Brown shared.
Though this season was a lot to handle, Hannah Brown doesn't regret anything she's done on the show.
While it was emotionally draining for her, being the Bachelorette has taught Brown a lot about herself and she will forever be proud of this journey.
Source: Read Full Article