How to Stream Thursday's Second Democratic Primary Debate Coverage on NBC, MSNBC and Telemundo
You can watch the second part of this two-night debate event for free online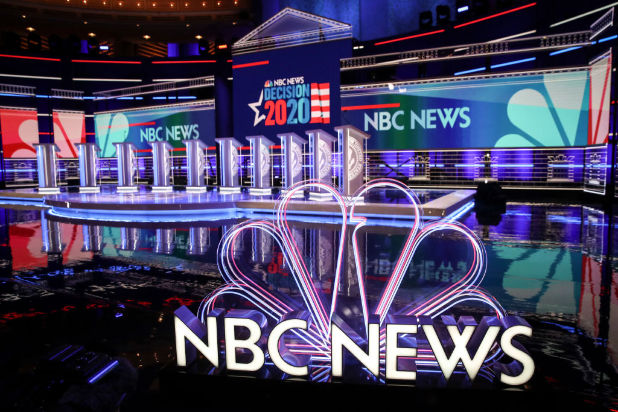 Getty Images
We may still be more than 16 months away from the next United States presidential election, and more than seven months until the first primary election, but the fun is already getting started as Democratic candidates kick off debate season on NBC News' two-night debate series that will bring out a whopping 20 candidates to talk about the issues.
The first part, on Wednesday night, was perhaps surprisingly eventful, and hopefully the follow-up will match it.
The debate is broken up into two nights because there are so many candidates — each night features ten of them. And with the debates being hosted by NBC News, you can catch the broadcasts on TV on NBC and MSNBC, with a Spanish broadcast on Telemundo.
The first debate was Wednesday night and featured Elizabeth Warren, Corey Booker, Amy Klobuchar, Beto O'Rourke, Julian Castro, Tim Ryan, Bill de Blasio, Jay Inslee, John Delaney and Tulsi Gabbard.
The second debate, on Thurs., June 27, will feature: Kamala Harris, Kirsten Gillibrand, Andrew Yang, Bernie Sanders, Marianne Williamson, Eric Swalwell, Michael Bennet, John Hickenlooper, Pete Buttigieg and Joe Biden.
Like Wednesday's debate, Thursday's event is expected to last two hours or so.
Aside from TV, you'll a huge spread of streaming options if you want to watch the debates live over the internet. You'll be able to watch for free on NBCNews.com and MSNBC.com, as well as on the NBC News app for mobile and TV streaming boxes like Roku and Apple TV. On top of all that, you can catch the NBC News stream on YouTube, Twitter and Facebook.
The Spanish broadcast on Telemundo, meanwhile, will be available through the standard Telemundo streaming portals on the web, as well as the Telemundo app — you'll need a TV provider login for those.
And, as always, you can watch on any streaming television services (Sling, DirecTV Now, PlayStation Vue, etc.) that carry those channels, and those services all come with free trials if you've never signed up for them before.
Source: Read Full Article