Inside Julia Haarts Childhood
"My Unorthodox Life" is the Netflix reality show that offers a peek into the personal life of fashion mogul Julia Haart as she raises her four children. Haart has a rags-to-riches tale that is both inspiring and captivating. The Elite World Group honcho lived in an Orthodox Jewish community where she raised her children, per Forbes. She took her family and left that community at 43 years old and struck out in the world of fashion on her own with no formal training. Haart created a profitable shoe line, and only two years after leaving the orthodox community, she reached a co-branding deal with renowned Italian brand La Perla.
Although Haart was able to find other-worldly success, she still struggles with raising four children who, per Netflix's official synopsis, are "torn between two conflicting cultures" as they attempt to "reconcile their Orthodox upbringings with the modern world," (via Kveller). Haart had ambitions of finding a better life not only for herself, but her family. It was difficult to acclimate to the world outside her close-knit community. "I felt like a Martian," she told People on July 8. The EWG CEO hopes her ambitious risk will inspire others to follow in her footsteps. "It's my dream that someone will see the show and give themselves permission to go after what they want," she said before the show's release. "Because it's never too late to change your life." Keep reading to get an idea of the hardships Haart endured before leaving her sheltered upbringing.
Julia Haart had an overly controlled childhood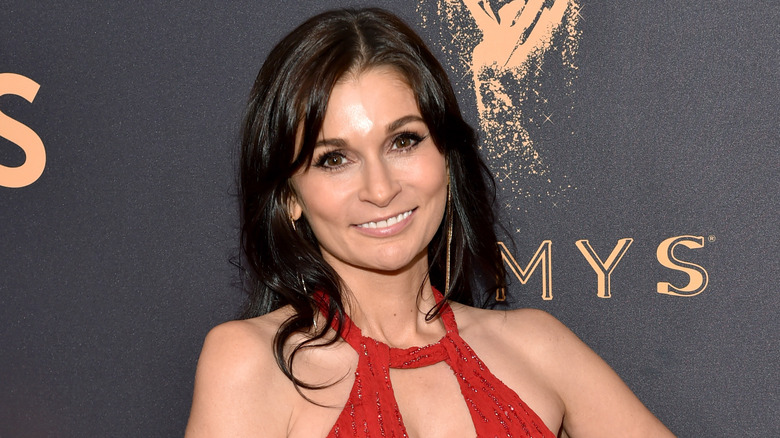 Now know as Julia Haart, the Elite World Group CEO was born Talia Leibov in Soviet-era Russia before her family immigrated to the United States when she was a child, per E! News. Although Haart is now known for carrying herself with an exuberant confidence, her upbringing took place in a very controlled environment. "Ever since she was a child, every aspect of Julia Haart's life — what she wore, what she ate, what she thought — was controlled by the dictates of ultra-orthodox Judaism," according to the synopsis of her memoir, "Brazen: My Unorthodox Journey from Long Sleeves to Lingerie." In fact, Haart's entire childhood and teenage years were spent "caring for her younger siblings." While within the Orthodox community, Haart had to wear clothing that covered her body completely. "My whole life I was forced to cover myself," she told Entertainment Tonight on July 8. "So basically, the only parts of my body that were showing were my hands and my face."
For years, Haart struggled with inner turmoil. "I was questioning thousands of years of tradition but I had this feeling that what I was being told wasn't right," she told Forbes on July 8. Leaving the confines of the Orthodox community had a jarring effect on Haart, as she later became entrenched in the fashion world, and was known for representing bikini and lingerie-clad models. She told ET, "I went from the 1800s to the 21st century and that's literally what it felt like."
Source: Read Full Article