Killing Eve Season 4 Will Be the Show's Last
Another season of Killing Eve is on the way—but it will be the last one.
The celebrated AMC/BBC America series will take its final bow with its fourth season next year. First created by Phoebe Waller-Bridge in 2018, it stars Emmy winner Jodie Comer as the sophisticated but troubled assassin Villanelle, and Golden Globe winner Sandra Oh as MI-6 agent Eve Polastri on her tail. The next installment of the show will mark their final episodes together, but there may be more to come from the Killing Eve universe: AMC is exploring potential spin-offs.
Here's what to know about the final season—and the possible follow-up projects.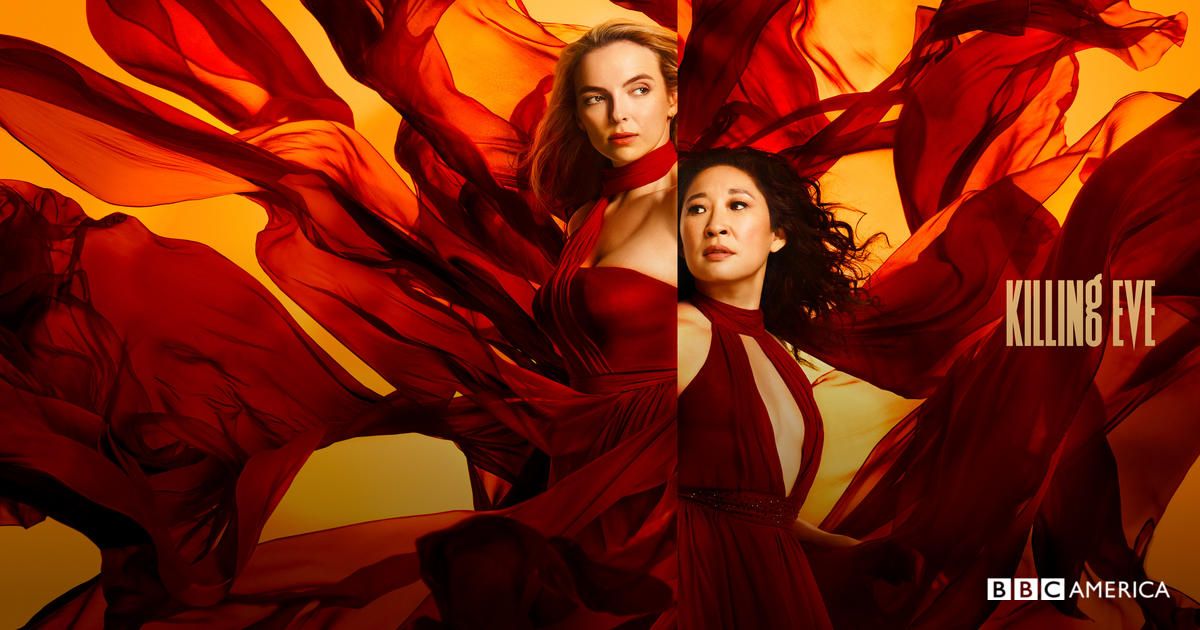 Season 4 will premiere in 2022.
There's no official release date yet, but the final eight-episode season will air next year. Production is set to begin early this summer in the United Kingdom and across Europe.
All three seasons of Killing Eve began airing in the month of April, but it's unclear if the same will happen for the fourth season next year.
Sandra Oh and Jodie Comer are returning.
It's hard to imagine Killing Eve without its leads, Sandra Oh and Jodie Comer. As Season 3 ended with the duo parting ways, it's unclear what their relationship will be like by the time Season 4 comes around. But we do know that our trusty leads will return on-screen for the show's final chapter.
"Killing Eve has been one of my greatest experiences and I look forward to diving back into Eve's remarkable mind soon," Oh said in a statement. "I'm so grateful for all cast and crew who have brought our story to life and to the fans who have joined us and will be back for our exciting and unpredictable fourth and final season."
"Killing Eve has been the most extraordinary journey and one that I will be forever grateful for," Comer also said. "Thank you to all the fans who've supported us throughout and come along for the ride. Although all good things come to an end, it's not over yet. We aim to make this one to remember!"
https://www.instagram.com/p/CAyHmgbjv35/?utm_source=ig_embed&utm_campaign=loading
A post shared by Killing Eve (@killingeve)
Spin-offs are being explored.
AMC Networks and Sid Gentle Films Ltd., which produces Killing Eve, are "working on a number of potential spinoff ideas to extend the Killing Eve universe," the company announced when the show's final season was confirmed.
"We look forward to what is sure to be an unforgettable final season and to exploring potential extensions of this compelling universe," AMC's president of original programming, Dan McDermott, said in a statement.
Killing Eve was renewed before Season 3 even aired.
Months before Season 3 of Killing Eve hit our screens in 2020, it was announced that the show would be returning for a fourth season. In a statement discussing the early renewal, the president of AMC Networks Entertainment Group and AMC Studio, Sarah Barnett, said, "How could we not have massive confidence in Killing Eve? It has won big in every major award show and is the highest growing show on U.S. television for six years."
Executive producer Sally Woodward Gentle concurred, saying, "I am beyond thrilled that we can continue our extraordinary journey." She explained, "It is testament to everyone involved that we have been picked up so early—the magnificent actors, writers, directors and production team. We are extremely lucky to work with such fierce and dedicated people."
A new writer has been appointed for Season 4.
Killing Eve is a show about, made by, and created by women, and that trend will continue into Season 4. While Phoebe Waller-Bridge was in charge of Season 1, Emerald Fennell took the reins for Season 2, and Suzanne Heathcote was the brains behind Season 3.
https://www.instagram.com/p/CA2rIQLpt2T/?utm_source=ig_embed&utm_campaign=loading
A post shared by Killing Eve (@killingeve)
Sex Education's Laura Neal is the lead writer (and also an executive producer) for Killing Eve Season 4. AMC's Barnett previously said in a statement, "We have a remarkable squad of ferociously smart women writers passing the baton to each other on this show, aligned around a coherent vision but bringing it to life with their own specific sparkle and brilliance. Laura Neal is the latest incredible leader of the pack on Killing Eve."
The writing process is "very collaborative."
Speaking with W magazine in September 2020, Comer revealed that the writers' room was done with Season 4, but she and her castmates hadn't read drafts of the script yet. She called the writing process "very collaborative" between the production team and herself. If she were to predict anything of Villanelle's storyline next season, it would include self-sabotage. "Thinking about the person she is, I feel like she's going to be the cause of her own demise in many ways. So we will see," Comer said.
Watch this space for updates.
Source: Read Full Article