Marvel's New Captain America 'Will Be Very Different Going Forward'
If it wasn't for The Hurt Locker, Anthony Mackie probably wouldn't be in the Marvel Cinematic Universe at all. The actor credits that Oscar-winning movie — which co-stars fellow MCU hero Jeremy Renner — with getting him on Marvel's radar. Now that Mackie is officially the new Captain America, he confirms his version of the Marvel hero will be "very different."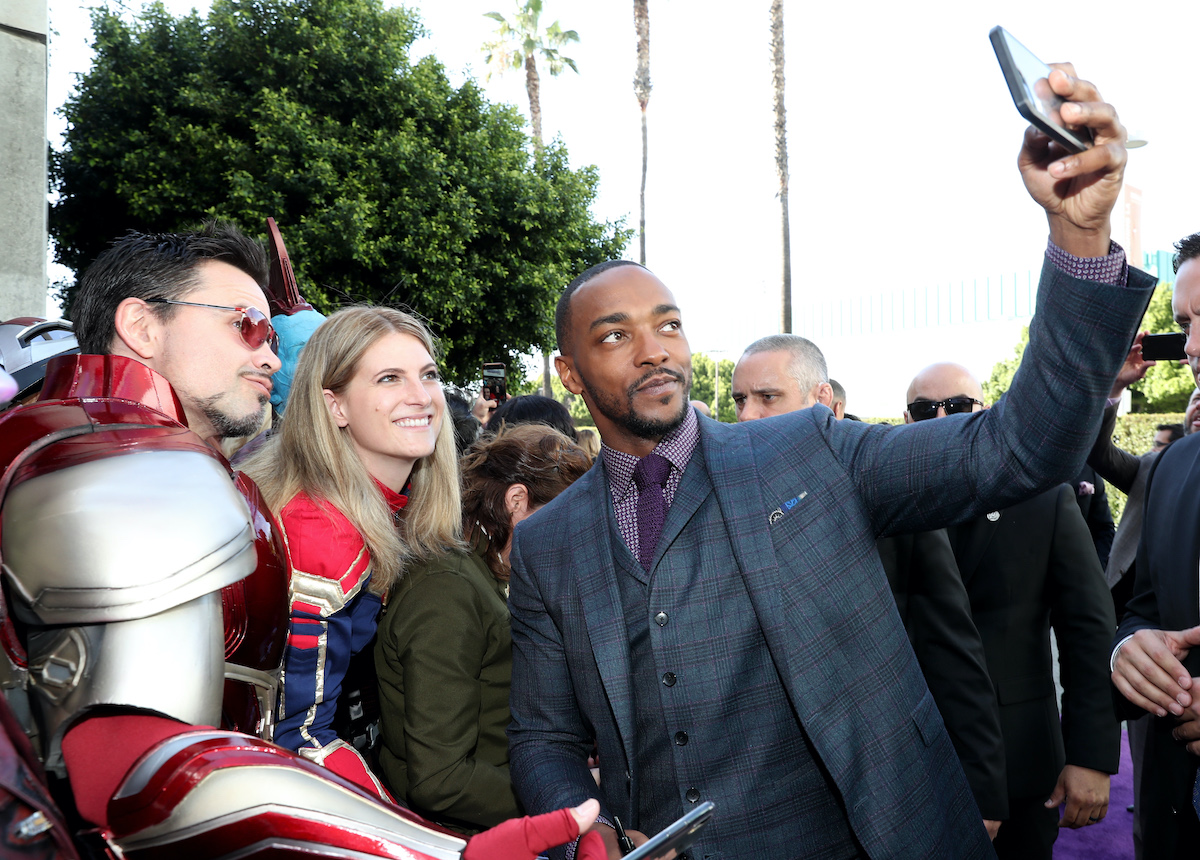 Anthony Mackie will officially be the MCU's new Captain America
From its very title, The Falcon and the Winter Soldier questioned the future of Captain America in the MCU. After all, the last time audiences saw Sam Wilson (Mackie), he was holding Steve Rogers' (Chris Evan) shield. It seemed then that Marvel fans knew exactly what to expect. Mackie would be the Captain America leading the next generation of MCU heroes.
Ultimately, that's where The Falcon and the Winter Soldier ends up. But the benefit of having Disney+ is that Marvel Studios is able to expand on Sam's arc. The character — and the Captain America legacy itself — are put through the wringer over the course of the series' run. But by the end of the sixth and final episode, Sam proudly announces, "I am Captain America."
Mackie's hero will be different from Chris Evans as Captain America
Every person brings their own approach to a given task. Such will be the case now that Sam Wilson has assumed the Captain America role once held by Steve Rogers. As The Falcon and the Winter Soldier explores, Sam brings a very different perspective to the shield. And as Mackie recently told USA Today, Marvel fans can expect the new Captain America to switch it up.
"Captain America will be very different going forward. You have to realize, he's the only person who's not a superhero. He has no serum and no powers. He's just a dude who went for a job and became an Avenger. So instead of using brute and brawn, and him being a former military counselor to vets, his emotional [and] mental path is completely different. It's very important to realize that if push comes to shove, he can give you a one-two [punch]. But the reality of it is how do we move forward in a more sophisticated way instead of dropping-a-city-on-people way."
Sam only suits up as Captain America in the final episode of The Falcon and the Winter Soldier. But it's already clear he brings a more nuanced, hands-on approach to changing the system from the inside. While Steve Rogers fought for what was right, Sam Wilson has already demonstrated a more activist-centered approach to complement his prowess on the battlefield.
But Chris Evans could also be poised for an unexpected MCU return
Sam Wilson's Captain America may not be exactly like his predecessor. But it's looking more and more like fans haven't necessarily seen the last of Evans' Steve Rogers. In reporting about the upcoming Captain America 4, Deadline added a bit about Marvel's hopes to bring Evans back to the MCU. This reportedly wouldn't be for another solo movie but another project.
If there's truth to rumors within the MCU, Steve Rogers could be in space working with Nick Fury (Samuel L. Jackson). Until details are confirmed, that's purely speculation. For now, Marvel fans have a new Captain America movie on the way. Considering how The Falcon and the Winter Soldier continued that story, that's something many probably didn't expect.
Source: Read Full Article