Maya Hawke, aka Robin From 'Stranger Things,' Has Super Famous Parents
If you're in the middle of bingeing Stranger Things right now, you're not alone, and you might have noticed a new face hanging out around Hawkins, Indiana. That'd be Maya Hawke, who joins the show for its third season as Robin.
Maya might be relatively new to this whole acting thing, but the 20-year-old New York City native been around the entertainment industry literally since birth. Here's everything you need to know about her.
She plays Robin on Stranger Things.
Before the series hit Netflix, it was pretty unclear what Robin's role within the show would be, but she was able to share a few sentences with WWD. "There're three sentences I'm allowed to say," she said. Robin is "an alternative girl who is equal parts sharp and playful. Bored with her mundane day job, she just wants a little excitement in her life…and gets more than she bargained for when she uncovers a dark secret in Hawkins." She works with Steve, Joe Keery's character.
Please enjoy this photo.
https://www.instagram.com/p/BvO0VOugg4Q/
🍦 tune in: stranger things season 3 comes out July 4.
A post shared by Maya Ray (@maya_hawke) on
That's it. That's literally all we knew before the episodes dropped.
Her parents are only KINDA famous.
Her mom is Uma Thurman and her dad is Ethan Hawke. NBD! Here she is casually hanging out with her mom, Celine Dion and Amber Heard at an Armani show.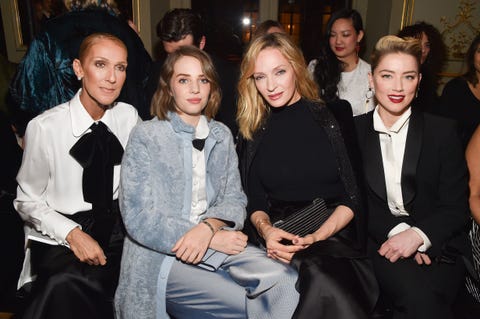 And here she is with her dad.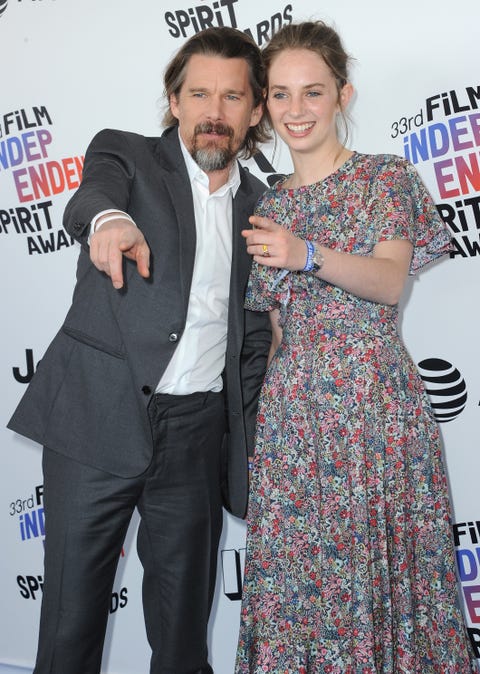 While you might think having famous parents gives you a serious leg up in the industry, she said it also makes things really challenging. "It makes [for] more expectations and it makes it so that people doubt your intentions and your ability and your place, but the truth is that you just have to work hard and hopefully you learn your place," she told WWD.
"And there are all kinds of ways that it helps you get a foot in the door, but you're going to get booted out the door if, once you're in, you suck."
She initially didn't want to go into acting.
She acted in like every play and musical she could growing up, she said, but she wasn't sure she wanted to make it her career.
"I resisted it a little bit, because it was the family business, until I realized that it made me the most happy and that it was what I was the best at," she said.
https://www.instagram.com/p/BlWGhr5gLXu/
SCOOPS AHOY: OCEANS OF FLAVOR
A post shared by Maya Ray (@maya_hawke) on
But she decided to go to Juilliard, and a year in she landed her first professional acting role on Little Women.
She's about to be in the movie of the year.
She's playing "Flower Child" in Quentin Tarantino's Once Upon a Time in Hollywood. You're going to want to see it, trust me.
https://www.instagram.com/p/BykgJPmhp33/
This summer, Hollywood awaits. #OnceUponATimeInHollywood 7.26.19
A post shared by Once Upon A Time In Hollywood (@onceinhollywood) on
She maybe has a boyfriend.
Maya posts a lot of pictures with Gus Wenner, who's the son of Jann Wenner, the founding editor of Rolling Stone.
Not to put her on blast or anything, but if they are a couple they're v cute together.
https://www.instagram.com/p/BxGTWxegULv/
☄️
A post shared by Maya Ray (@maya_hawke) on
https://www.instagram.com/p/BuC_LTEgczy/
🌊🌹
A post shared by Maya Ray (@maya_hawke) on
https://www.instagram.com/p/BzEMJwAlc2M/
🧡
A post shared by Gus Wenner (@guswenner) on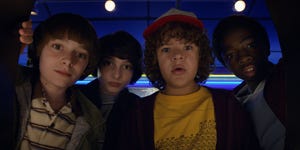 Source: Read Full Article