'NCIS: Hawai'i': Everything We Know About Showrunner Larry Teng
NCIS: Hawai'i is coming to CBS this fall and will feature a whole new team solving Navy crimes. The latest NCIS spinoff comes from former NCIS: New Orleans executive producers Christopher Silber and Jan Nash. As well as SEAL Team writer/producer Matt Bosack.
In the role of showrunner is Larry Teng, who was tasked with directing the pilot. Here's everything we know about Teng, whose history in Hollywood dates back more than two decades.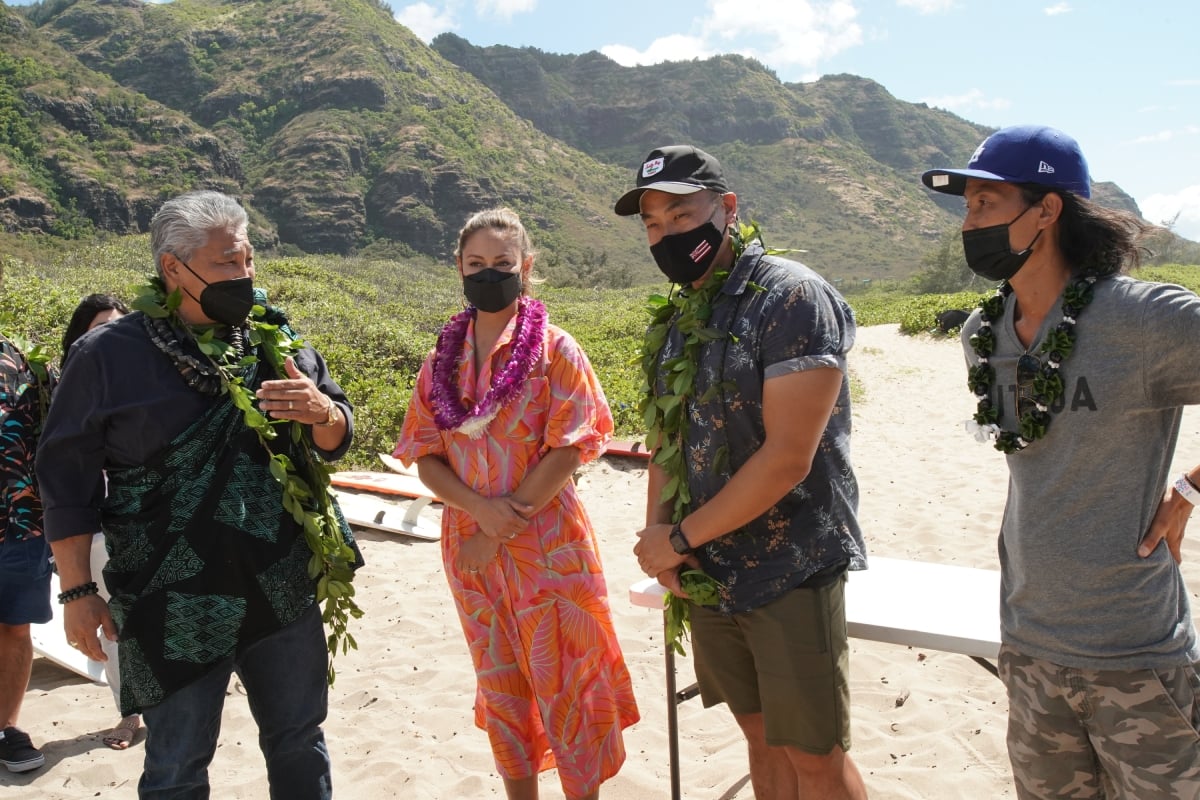 The 'NCIS: Hawai'i' showrunner has worked his way up in the TV industry
The Queens native got his start in Hollywood on the short-lived CBS drama Now & Again, which aired for just one season back in 1999. He was just 22 years old and fresh out of Ithaca College when he worked on the series as the post-production coordinator. Then, he moved on to the NBC series Ed, about a lawyer who bought a bowling alley.
According to IMDB, Teng worked on that series as a producer and music supervisor during the four-season run. Then, he moved on to Medium starring Patricia Arquette, where he earned his first directing credit. Over the course of that series, Teng directed seven different episodes. Which led to numerous directing jobs over the next decade.
Larry Teng has directed a number of CBS shows
Teng's work on Medium really got him noticed in the TV directing world, and he became an extremely busy man. Over the next few years, Teng directed episodes of Blue Bloods, Burn Notice, Person of Interest, Arrow, Hawaii Five-0, Elementary, Criminal Minds, NCIS: Los Angeles, Quantico, Bull, The Walking Dead, The Good Doctor, Jessica Jones, Nancy Drew, SEAL Team, and SWAT.
Obviously, he made some great connections with the folks at CBS. So when it came time to staff NCIS: Hawai'i, Teng was hired to direct the pilot.
The 'NCIS: Hawai'i' showrunner realizes the power of representation
Teng is an Asian-American who is half Chinese and half Korean/Japanese, according to his recent DNA test. He says that early in his career, he tried to "get past" his Chinese ethnicity and conform with his peers on set. But now, he realizes how important it is to incorporate his identity into his work.
The director told his college alma mater's newspaper The Ithacan that he had this revelation on the set of Hawaii Five-0. That's when he was told by a crew member just how important it was that somebody who looked like him was sitting in the director's chair.
"It really struck me because they didn't have any role models. They were all taught to believe that maybe the best they could do are these positions — not producing, not directing, not writing. And that's when it kind of clicked. I was like, 'I need to do something with this,'" Teng explained.
Larry Teng is making sure the Hawaiian community is being represented properly
As the showrunner for NCIS: Hawai'i, Teng told Daily Hawaii that his goal is to be a role model for both the Pacific Islander and Asian-American communities in Hollywood.
"Now that I'm back (in Hawaii), I feel like I have a responsibility to make sure that the community here, the people, the crew, that they're all represented properly, you know?," Teng said.
The director pointed out that Hawaii Five-0 was a "cop show with two white leads" that was on CBS for 10 years. While Magnum PI is currently filming in the Hawaiian Islands with a Latino lead.
"Now we're coming in, we've got two Asian leads. I think it's important that the crew can work on something that they kind of get behind," Teng added.
'NCIS: Hawai'i' is a 'love letter' to Hawaii and the Navy
Teng's new series is about the Naval Criminal Investigative Service's team on the island of Oahu, known as NCIS Pearl. While speaking about the tone of the spinoff, Teng made it clear that it's a "love letter" to both the Navy and Hawaii.
"This is a love letter to the Navy," Teng said. "But it's a love letter to Hawaii, too, you know, and I gotta make sure we protect that. And, you know, it's one of the things we stress about every day."
NCIS: Hawai'i premieres Monday, September 20 on CBS.
Source: Read Full Article