PEN15 Creators on Being the Little Show That Could at the Emmys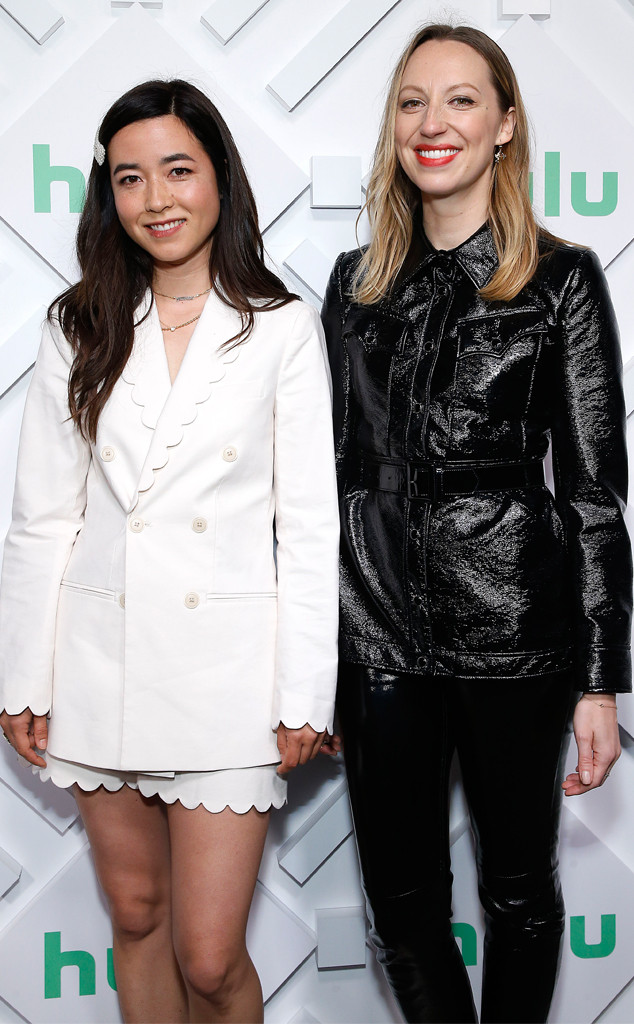 John Lamparski/WireImage
There are big, expensive and heavily promoted shows like Game of Thrones and The Big Bang Theory, and then there's the little show that could, like Schitt's Creek and PEN15. The latter two became first time Emmy nominees on Tuesday, July 16, 2019.
PEN15, Hulu's spunky comedy co-created and starring Maya Erskine and Anna Konkle, was nominated for an Emmy for Outstanding Writing in a Comedy Series for the episode "Anna Ishii-Peters," written by Erskine and Konkle. They're just as surprised as you are.
"It hasn't sunk in. We're pretty shocked to be honest. We didn't think that was even a possibility, really," Erskine laughed. "I feel like we just sunk in there. It's pretty great. We're also in the writers room right now writing the second season, so trying to concentrate on telling more stories…"
"We're kind of like, 'What's happening?!'" Konkle added in a joint interview with E! News.
The two were asleep when the nominations came out and said they didn't even know Emmy nominations were today, they said they never thought this was a possibility for them.
"It's definitely not everyone's cup of tea and I think that's OK," Erskine said.
"It's hard to process," Konkle said.
"It's hard to process that more than just our parents watched it. We really are the little show that could," Erskine chimed in.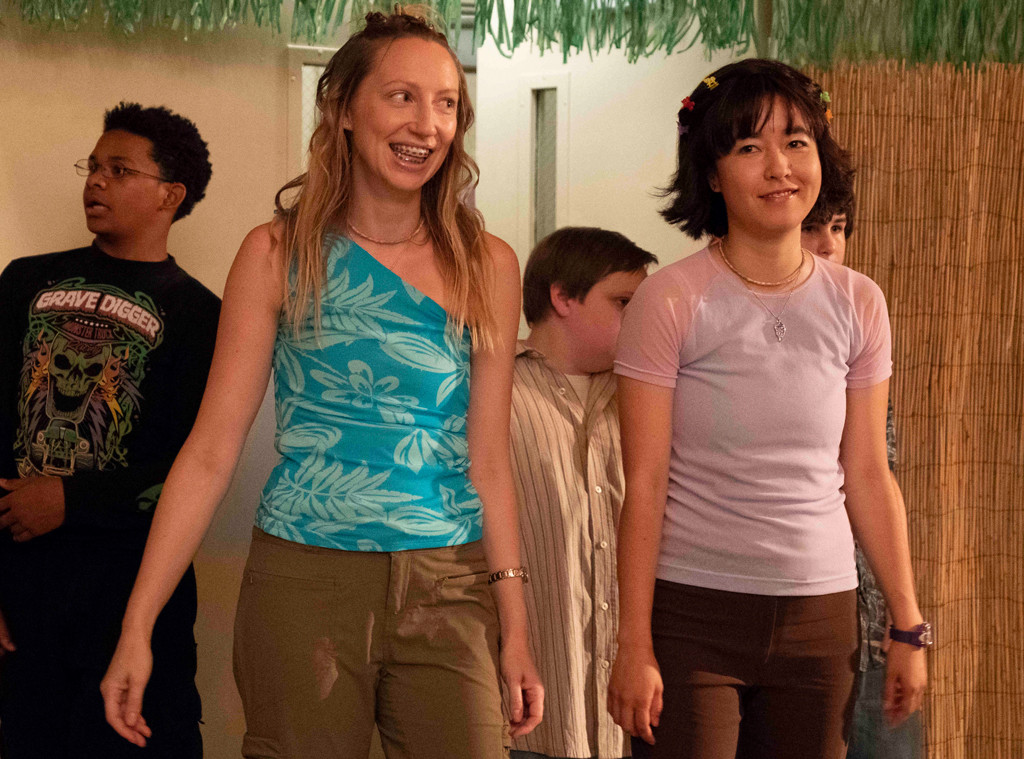 Hulu
The series stars the two as fictional 13-year-old versions of themselves in the year 2000. They're in middle school, dealing with all the awkwardness that comes with that time period. Episodes in the first season tackled AOL Instant Messenger, first periods, bullying, divorce and racism. Some hefty topics for a comedy show, and topics that stuck with them in surprising ways.
"Writing it is one thing to share the secrets or stories you feel ashamed about. That's just in a room with people you feel close with. It's another thing to be on set and then relive those moments because you're actually trying to go back to that time in your brain, and so I was overwhelmed when those emotions came up so quickly. I was like, I had no idea how close to the surface they were. This is very raw…I guess cathartic to act out," Erskine said. "I think I am finding closure through this show for some of those experiences."
So, it gives them something to talk about in therapy while acting as a cathartic venue?
"Yeah! We're both in therapy," Erskine said.
"Yeah, yeah, yeah. I feel like that's where half the show gets writing," Konkle added.
And it's brought up that feeling in others as well. Erskine said her therapist told her so. "She was saying she had a couple of patients who come in and say, 'I was watching and episode of PEN15…,'" Erskine said.
"No!" Konkle said.
"'And it made me think about this time…,'" Erskine continued.
"Stop!" Konkle laughed.
"Yeah, I'm the same way. That's why we're in therapy," Konkle said.
The duo are back in the writers room working on a second season that will be split in two parts and feature a special in between the release of the episode batches and are back to mining theirs and their writers' childhoods for moments. If everything goes according to plan, they'll be tackling the Tamagotchi fad.
"I'm dying to do a whole episode of a Tamagotchi. I don't know what that means yet," Konkle said.
"Those Tamagotchis, trying to keep them alive, man," Erskine said.
"It's three buttons, it's black and white, you basically do nothing with it, but I was entranced with it and it made me feel like a mother, you know what I mean?" Konkle asked.
"Yeah," Erskine interjected.
"Like, I'm a mother to this thing," Konkle said. "And then there was Furby and The Sims and all kind of the same thing of being God to a little fake creature. It's really weird. We've go to do it.
"And also a Furby you can't turn it upside without it going, 'Help! Help!' It's very scary," Erskine laughed.
PEN15 season one is now streaming on Hulu.
Source: Read Full Article