'Teen Mom 2': Kailyn Lowry Wants Everyone to Know that She Doesn't Sleep Around
Kailyn Lowry has worked pretty hard to create an independent life for herself and her three sons. The busy mom has plenty of social media fans and seems to enjoy the spotlight that Teen Mom 2 has offered her. She doesn't, however, love some of the assumptions that are made about her, namely, regarding her sexuality. Lowry has been open about being attracted to both men and women, but viewers have seemingly taken that fact and run with it. Lowry notes that a lot of people assume she sleeps around, and she wants everyone to know that's just not the truth.
How many people has Kailyn Lowry dated while on Teen Mom 2?
Fans have watched Lowry on Teen Mom 2 for the better part of a decade. During that time, they've been introduced to multiple love interests. During her tenure on the show, fans met Jo Rivera first. Rivera and Lowry share a son. After she split from Rivera, Lowry began dating Jordan Wenner. Lowry and Wenner met at work and quickly became a couple, but the relationship ended when Lowry cheated on him with Rivera.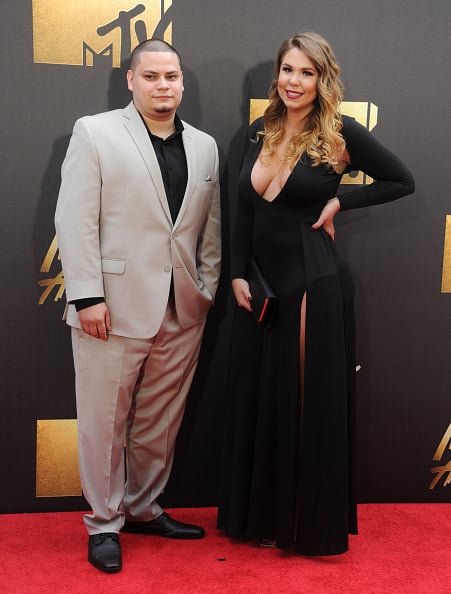 After Wenner, Lowry seemingly took a break from dating until she met Javi Marroquin. The pair met at the mall and later got married. They welcomed a son, Lincoln before filing for divorce. Marroquin had accused the mother of three of cheating, but Lowry cleared up the misconception. She alleges that she did not start seeing anyone until after she filed for divorce.
https://www.instagram.com/p/-ZElgkjbWS/
Lowry kept a low profile for a while, but there were allegedly a few dates between her divorce from Javi, and the reveal of her third pregnancy. Lowry went on to have a child with Chris Lopez. Lopez and Lowry have had a troubled relationship for years, but they no longer speak. Lowry admitted that any information that she needs to share with Lopez about their son, Lux, goes through his mom.
Why do people think Kailyn Lowry sleeps around?
Lowry addressed rumors that she sleeps around in a YouTube video, and she claims she understands why people have that perception. Lowry has been open about her romantic life and doesn't seem to shy away from telling people what is going on. Her life in the spotlight is likely the most common reason people make the assumption.
People also assume she is quick to jump into bed with people because she has been open about her sexuality. Lowry has admitted that she is attracted to both men and women but prefers not to label herself as bisexual. It is a common misconception that people who are attracted to both men and women are more sexually liberated, and thus more likely to sleep around. The notion, again, is nothing more than a misconception.
Finally, the fact that Lowry's three children all have different fathers have led some people to question her choice in men. While her relationships with each father has not worked out, two of the three seem to be actively involved with their kids. Jo and Kailyn have figured out how to work together for the sake of Isaac. While Lowry and Marroquin have an icy relationship, Lincoln is happy and well cared for. Lux's father, Chris Lopez, is the one teen dad who is shied away from the spotlight, but it is known that he did not see his son until his first birthday. 
https://www.instagram.com/p/BqvKydPA6Ev/
Lowry called out Dr. Drew when the reunion special aired for repeatedly referring to her children as "half-brothers." Not only does Lowry feel like there is absolutely no reason for the designation, but it makes her family seem less important than others. 
Source: Read Full Article