'The King's Man' Trailer Confuses, Clarifies, Then Delights
Among the flurry of trailers for upcoming2020 releases we've seen this summer, moviegoers were given a taste ofanother action movie hitting theaters next February. At first glance, TheKing's Man looks like a film about war, secrets, and "nobility." And it is,with some caveats.
Its title confused some fans who weren't sure if it's supposedto be part 3 in the Kingsmanfranchise. Fortunately, all things were made clear by the end of the teasertrailer.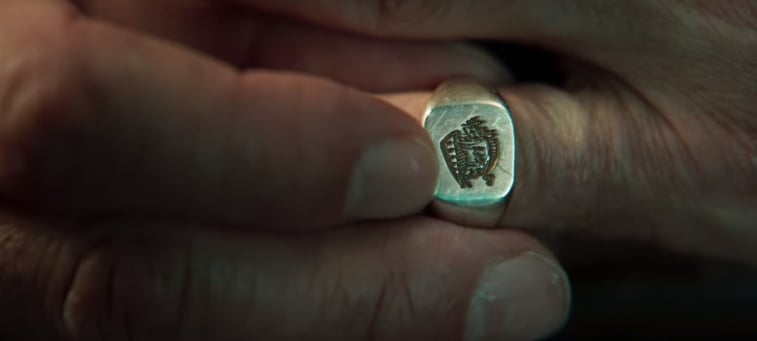 'The King's Man' is a prequel
Okay, so yes, it is part of the Kingsman franchise.When TaronEgerton faced off against Samuel Jackson as a spy trainee in 2014 Kingsman:The Secret Service, critics didn't sing its praises, but fans found it tobe a violent, weirdly fun ride. The movie struck gold at the box office. Thatjustified a sequel with Egerton and Colin Firth reprising their roles as Eggsyand Harry Hart in Kingsman: The Golden Circle.
Instead of picking up where The Golden Circle leftoff, The King's Man takes place years before the events of Kingsman:The Secret Service and serves as the origin story for the intelligenceagency. Ralph Fiennes stars as the Duke of Oxford, the agent who recruits Conrad,played by Harris Dickinson. Watch Conrad embark on a new journey after beinginjured:
This one looks serious. Swords. Explosions. Tyrants. Fansare used to the banter and ridiculous-but-intriguing storylines in the Kingsmanfranchise, but compared to the previous movies, The King's Man feelslike a historical drama. We'll bite though. Dickinson will surely learn theother ways to do his duty once he steps inside that haberdashery storefront. A shortdescription sums it up:
"As a collection of history's worst tyrants and criminal masterminds gather to plot a war to wipe out millions, one man must race against time to stop them. Discover the origins of the very first independent intelligence agency in The King's Man."
Along for the ride is Rhys Ifans as Rasputin, Gemma Artertonas Mata Hari, and Daniel Brühl as Felix Yusupov. Tunnel backthrough time and you'll be reminded that Yusupov was behind Rasputin'sassassination. That should make for interesting cinema in The King's Man.As for Fiennes? His Duke of Oxford is also T.E. Lawrence, a.k.a. Lawrence ofArabia, Polygonreports. Who shall we see square off?
'Kingsman 3' is still in the works
While fans won't be seeing Egerton or Firth in The King'sMan, rest assured that there is still another sequel on the way. MatthewVaughn, director/writer of the Kingsman franchise, told DigitalSpy that the Eggsy-Harry story has to be closed out, and the fourth moviewill do that.
https://www.instagram.com/p/Bz8KE1rp6YC/
Vaughn hopes to begin production on Kingsman 3 byearly next year, but it's unclear whether it will be before or after the releaseof The King's Man on February 14, 2020. The series—based on a comic book—wasa surprise success, and fans can also look forward to a Statesmen spinoff withHalle Berry. If Vaughn has his way, there will be some crossover between the Kingsmanstories and Kick-Ass. We're down for all of these heroes to cometogether.
Source: Read Full Article