The Tragic Story Of NCIS David McCallums Heartbreaking Loss
David McCallum is most known for starring as the lovable and quirky Dr. Donald "Ducky" Mallard in the CBS crime drama "NCIS." However, the 87 year old began his acting career decades earlier, and older fans may remember him as U.N.C.L.E. agent Illya Kuryakin in the original "The Man from U.N.C.L.E." television series, which aired from 1964 to 1968, per IMDb. The veteran actor has enjoyed a long and successful career in the show business, and even went on to pen his own book in 2016: the twisted thriller, "Once a Crooked Man."
The Glasgow, Scotland native described to The Press and Journal how he began his 19 year run as Ducky in "NCIS" in 2020. "I was working with Jim Dale on (New York's) Park Avenue back in 2002 when I got a call from my agent asking me if I was interested in auditioning for the role of a lecherous doctor in a new medical drama," McCallum explained. "I thought to myself, 'Why not?'" McCallum found out he nailed the role that same day, confirming his mantra, "You never know how these things will work out or what is around the corner."
When McCallum isn't busy acting, he spends time with his family, including his wife Katherine Carpenter and his four children. However, he still suffers daily from an incomprehensible tragedy that struck his family over three decades ago. Keep reading to find out what happened.
David McCallum had a fifth child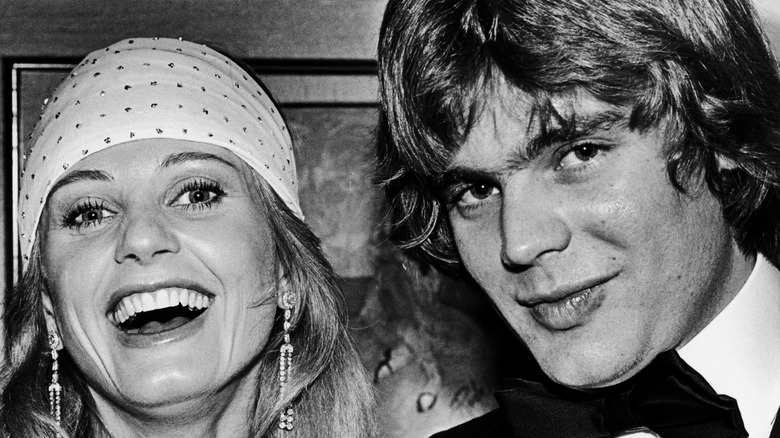 David McCallum has four living children: Val McCallum, Sophie McCallum, Paul McCallum, and Peter McCallum. What many people don't know is that the "NCIS" actor had a fifth child, named Jason McCallum, who tragically died at the age of 27 from a drug overdose on November 7, 1989, as reported by AP News. Bob Dambacher, who worked for the Los Angeles County Medical Examiner-Coroner's office, gave the official cause of death report, stating, "He died of acute multiple drug intoxication, administered by ingestion and injection. It is listed as accidental." 
According to the Los Angeles Times, Jason had a long history of drug abuse and was supposedly in recovery at the time of his death. Jason's general physician, Dr. Howard Mark, told the publication that there had been no reason for concern in the weeks leading up to Jason's death because he "gave every evidence of being drug-free for some weeks."
McCallum and his ex-wife, Jill Ireland (pictured above), adopted Jason when he was a young boy, per Outsider. After they divorced, Jason grew up primarily with his mother and step-father, Charles Bronson. Around the time of Jason's death, Ireland wrote a book about drug addiction, titled "Life Lines." She told the Los Angeles Times through a spokesperson, "The book meant a lot to Jason, and he hoped it would keep other young people from going through what he had gone through."
Jason's death had a profound impact on David McCallum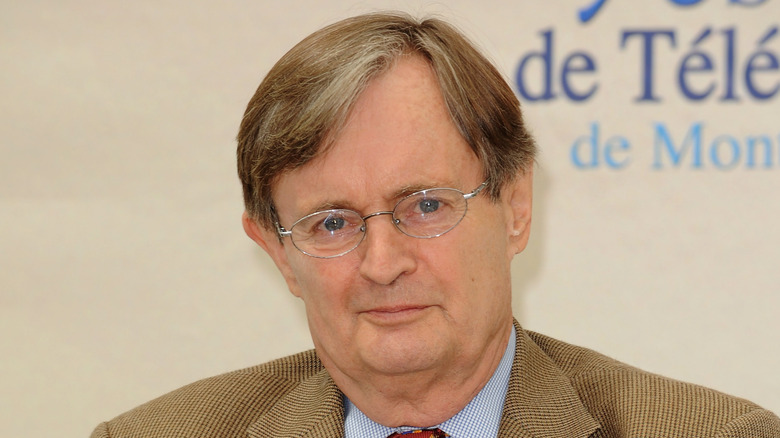 Decades after Jason McCallum's death, David McCallum still suffers from the grief and pain left behind. In January 2016, he confided in The Belfast Telegraph the experience of losing his son. "You never come to terms with the death of a child," McCallum stated. "The pain is very real, but it's like an ache that turns into anger. At the same time, there's a frustration that you couldn't really have done anything about it, which makes it even worse." 
The octogenarian reflected further, adding, "In the final analysis, he had the life he had. You just have to accept it." Since McCallum's ex-wife, Jill Ireland, was granted custody of Jason following their divorce in 1967, the actor felt that there wasn't much he could have done to save his son. "I never went through a feeling of, 'What if I'd have done this?' with Jason, because when I divorced Jill, she got full custody of all three of my boys," he revealed.
Jason's story was turned into a television movie back in 1991, called "Reason for Living: The Jill Ireland Story," per The New York Times. The movie was based on Ireland's book, "Life Lines," and delved into Jason's battle with drug addiction. It also explored Ireland's mission to save her son while suffering from breast cancer herself. Sadly, the "Hard Times" actor died in 1990, just a year after Jason's death, which only compounded the family's loss.
Source: Read Full Article