'Vanderpump Rules': James Kennedy's Father and George Michael Were Old Friends – 'He Was Just Uncle George'
James Kennedy's father may have been one of the biggest influences on why he's the resident Vanderpump Rules DJ. Kennedy grew up in the music industry and his father, Andros Georgiou was close friends with singer George Michael.
Michael was so close to the family, Kennedy remembered calling him "Uncle George" when he was younger while growing up in England. But Georgiou and Michael had a falling out and unfortunately never repaired their friendship before Michael died in 2016.
How did James Kennedy's father know George Michael?
Georgiou and Michael literally grew up together, meeting in a tiny village in Cyprus, according to Bravo's The Daily Dish. Then they moved to London, which is where both of their careers in music took off. While Michael was building the pop duo, Wham!, Georgiou went behind the scenes, first creating Hardback Records in 1986. Michael went on to launch Aegean Records and Georgiou became the managing director.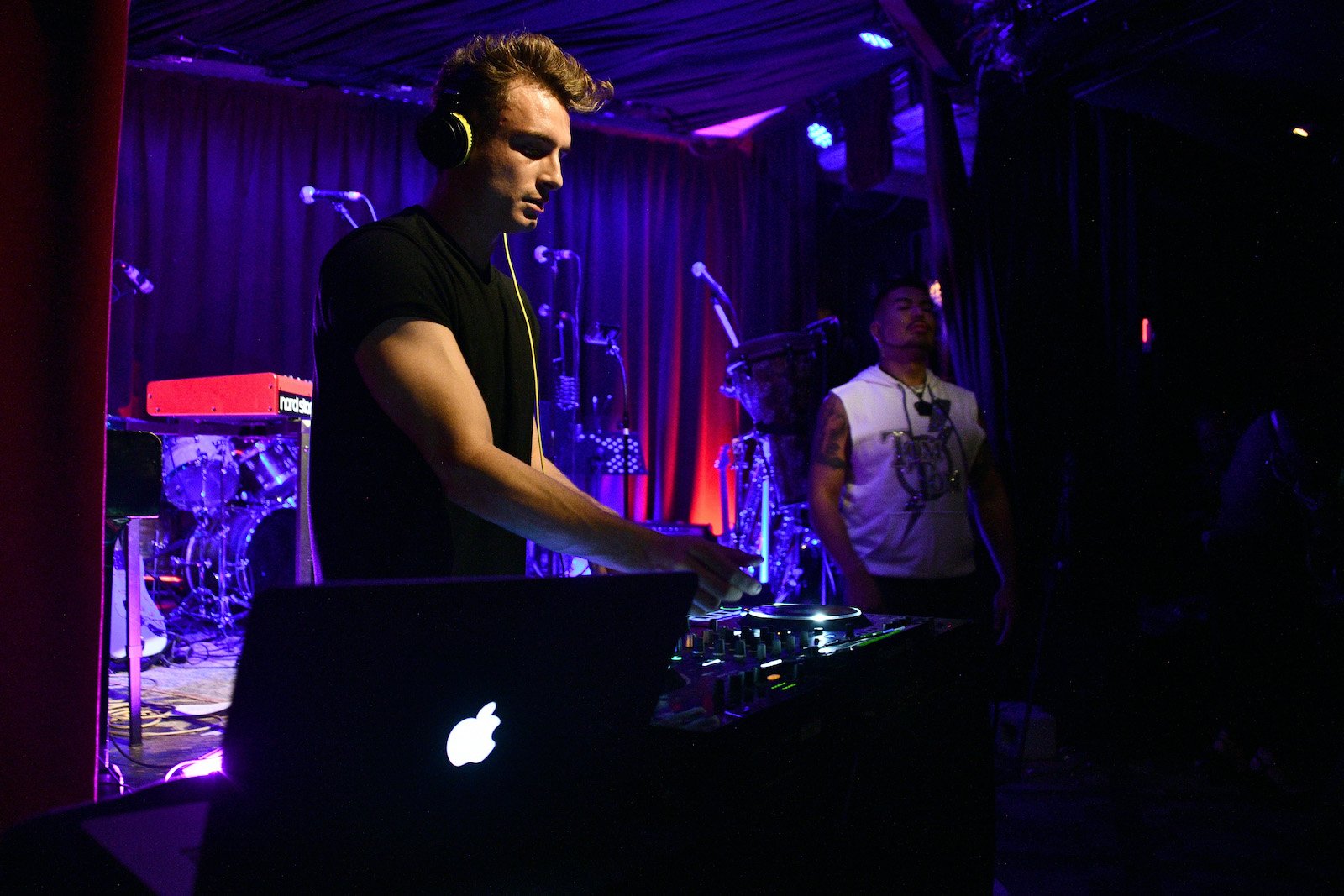 Michael and Georgiou were so tight, Kennedy would refer to Michael on Vanderpump Rules as his cousin. "When I married Jackie [Andros' wife and James' mom], I told her, '[George] comes first. My kids are his kids and he'll be in the delivery room with us' and he was," Georgiou shared with The Sun. "When my son James was born in January 1992, Yog [ a nickname he gave George Michael] and I gave him his first bath."
He used to call George Michael 'Uncle George'
Kennedy said despite being a huge music sensation, Michael was just part of his family. "You know he was just Uncle George, really," he said on Watch What Happens Live with Andy Cohen shortly after Michael's death. "He didn't really give me advice. I was very young. I wasn't into music yet."
Kennedy added, "I was like a baby. He was just Uncle George and [he'd] pop me on his lap and stuff like that. I knew he was a singer like, 'Uncle George is a singer.' It's not like I didn't [know] who he was at the time."
"He's obviously been a huge part, listening to his music all year round at family parties and stuff," he continued. "He's obviously sculpted my life in a way that he's touched many people in his music. He was a family member and was there when we were growing up, so it was two sides, I guess. His music changed the world, but he also was just a normal, beautiful person at home."
James Kennedy hoped his father and George Michael would have mended their relationship
James Kennedy's father and Michael had a falling out after several months of bickering in the press. But the last feud came down to an argument over Geri Halliwell from the UK band The Spice Girls. Halliwell and Michael were close but Georgiou was annoyed with how much Michael talked about her. He became so frustrated he referred to her as "a stupid f***ing cow" during a lunch meeting. That was the last time the men spoke.
Kennedy talked about the fallout with regret during a WWHL appearance. "[It was a] very sad time," he said. "My dad actually recently moved back to London, so I was gonna go visit him and basically knock on George's door in the New Year but a week later, on Christmas, obviously [we] got the news, and it was heartbreaking. I still had to come out to England and pretty much spent time with my dad and just talked, and it was a crazy, crazy time."
Michael was found dead at his home on Christmas Day at age 53. According to authorities, he died from "natural causes" but the coroner report indicated some health issues.
Source: Read Full Article