Why Meghan McCain Was Hesitant to Join The View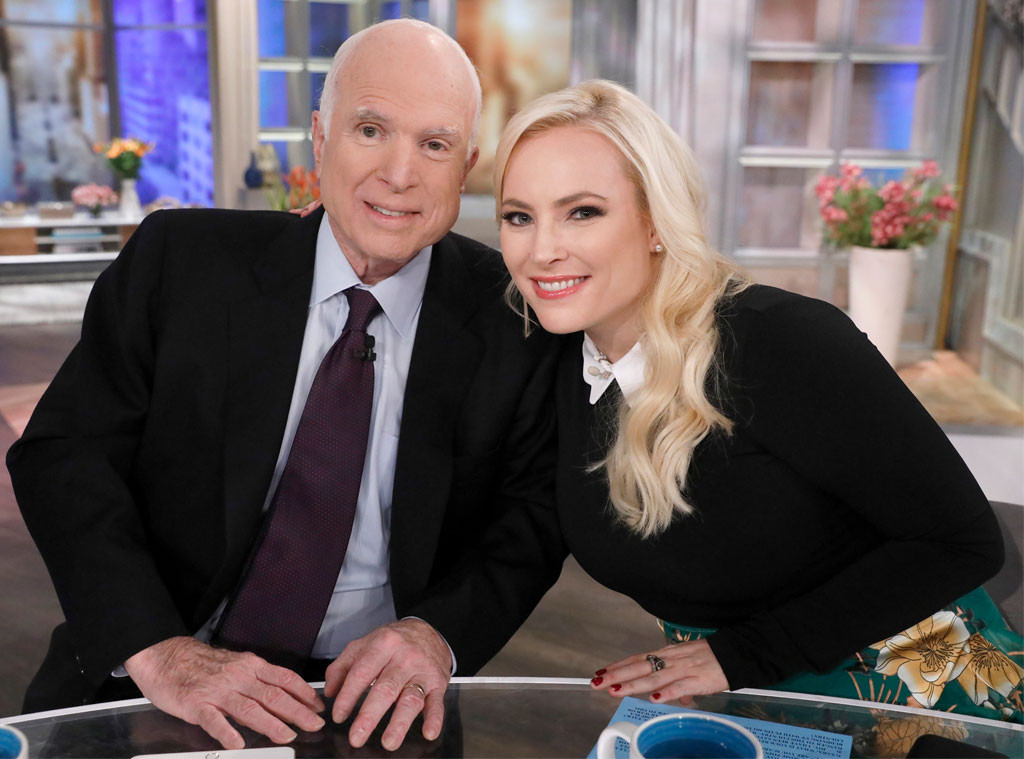 Heidi Gutman/ABC via Getty Images
It's been almost two years since Meghan McCain joined The View as co-host. However, the 34-year-old TV star initially had some reservations about signing on to the morning show.
In the August issue of Elle, Meghan recalls how her father, the now late John McCain, convinced her to take the position.
When Meghan was asked to join the program in 2017, her parents had, what her mother Cindy McCain would call, "their differences" with the show. In fact, she said the couple hadn't been on since 2008. Meghan had some hesitations, too.
"I didn't take the offer seriously, because, no shade to the show, it just wasn't the show that I wanted to work on," Meghan said. "A carousel of people getting on and off; it didn't seem to have a lot of direction."
Still, her parents convinced her to take the position.
"And it was my dad who talked me into it," she recalled. "He said, 'You can't ever give up an opportunity to work on a network with Whoopi Goldberg.'"
The U.S. senator had been diagnosed with brain cancer just a few months before Meghan joined The View. When he passed away in August 2018, Meghan told Whoopi her father "loved you" and thanked all of her co-hosts for their support.
"None of us agree at this table on very much when it comes to politics in the world," Meghan said at the time, "but we are all sisters here and support each other. But this is what America should be."
Today, Meghan still receives advice about the show from her mom, especially when it comes to dealing with backlash or criticism.
"I give her the same advice each time," Cindy said. "A lot of this stuff is in the moment, and choose wisely when you begin to criticize. Don't get angry. Never get angry."
She then added, "We used to joke, and I mean this in a loving way, that she is John McCain in a dress. My daughter was always strong-willed. She was tenacious in a way that she would—not that she was doing anything bad, but she was just curious and always asking questions. She would test me on things. She was certainly one where I got what I wanted: a strong-willed, independent woman."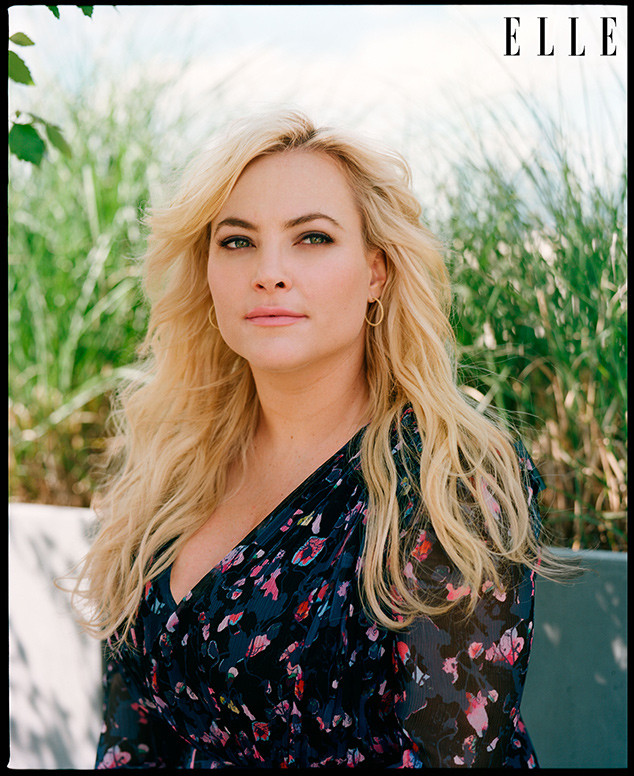 Celeste Sloman for Elle
Still, it's not always easy for Meghan to deal with the critics. Nevertheless, she continues to stand her ground.
"It's fine. It comes with the territory," she said at one point during the interview. "I'm a big girl. I can take it."
To read her full interview, check out the August issue of Elle.
Source: Read Full Article