'Yellowstone' Fans Can't Decide Who They Hate Worse in Season 4 — 'Cringey' Rip or 'Heartless' 'Vindictive' Beth
ARTICLE HIGHLIGHTS
Yellowstone fans recently ripped into showrunners over trying to make Beth into such a "bada**."
They also took aim at Rip's "cringey" behavior so far in season 4.
Some fans are wondering what happened to the entire Yellowstone plot.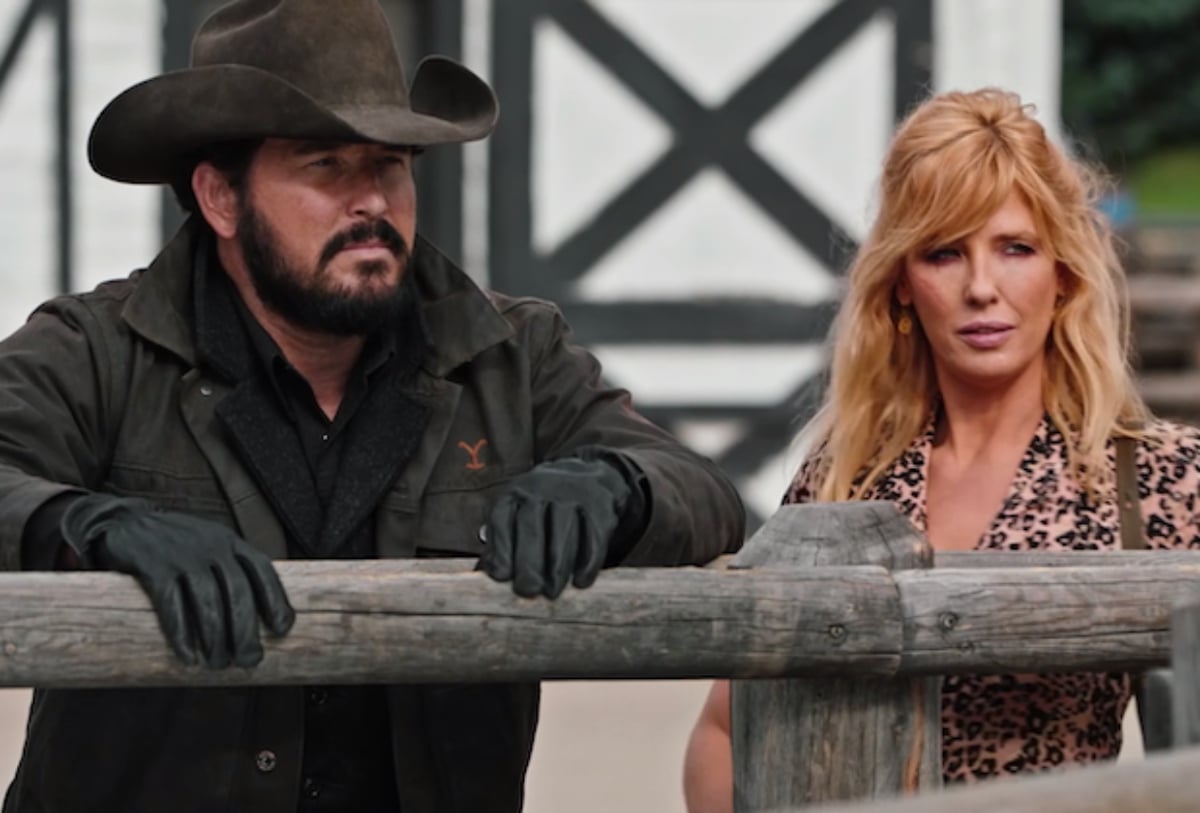 Yellowstone season 4 has been divisive among fans for a few different reasons. But the season 4 detail that really has fans riled up is the storyline of Beth Dutton (Kelly Reilly) and Rip Wheeler (Cole Hauser).
During a recent after-episode discussion on Reddit, fans ripped into Yellowstone showrunners for trying way too hard to make Beth a "bada**" and Rip's "cringey" behavior. Instead, they've turned her into "a heartless, vindictive sociopath."
Kelly Reilly says her 'Yellowstone' character knows how to 'destroy'
At the beginning of season 4, Reilly told TV Line that Beth has never had any problem with destroying her enemies. She doesn't think twice about trashing someone's business or career, but Reilly admits that Beth might be in over her head after taking in teenage boy Carter (Finn Little).
"She knows how to destroy, but does she know how to nurture, how to take care of something?" Reilly wonders. "I don't think that she knows she doesn't have the skill set for it. She doesn't even know any children other than [nephew] Tate."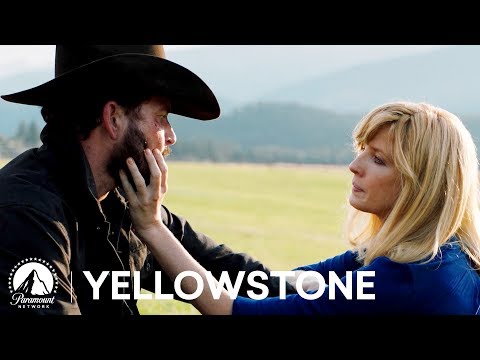 After inviting Carter to live with her and Rip on the ranch, Beth lost it during their first shopping trip together and she immediately kicked him out of the house. He's been shoveling sh*t under the direction of Rip ever since. Five episodes into this plotline, fans are asking for it to be over.
Beth Dutton 'is not a Disney character'
Reilly says that in the first two episodes of Yellowstone season 4, fans "suddenly" saw Beth nurture, cook, and "try out this aspect of herself." But that fell apart rather quickly.
"There's something about Carter that pushes her buttons in a way that nothing ever has," Reilly explained. "I don't know that she feels she's actually capable of [parenting him] or if she thinks she'd be any good at it. She's not a Disney character."
Yellowstone viewers actually had high hopes for the Beth/Rip/Carter storyline when it began. But so far, they've been extremely disappointed.
"I thought Carter was gonna be a really interesting storyline for Beth and Rip. So far he adds nothing to the show. The way Rip talks to him is also so cringey," one fan shared on the Yellowstone subReddit.
Fans rip into 'Yellowstone' showrunners for trying to make Beth Dutton a 'bada**'
The post-episode discussion on Reddit after Season 4, Episode 5 "Under a Blanket of Red" aired on the Paramount Network was not positive. Some fans complained about the Lloyd (Forrie J. Smith) and Walker (Ryan Bingham) storyline. Others were annoyed by how fast everyone recovered after the season 3 finale. But once again, the main gripe was the direction of Beth's character and the showrunners trying too hard to make her a bada**.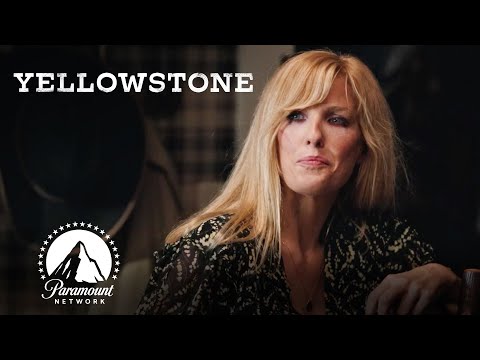 "She's a heartless, vindictive sociopath. The Duttons and most of the ranch operatives are not the heroes of the story, they are the villains. Maybe with the exception of Kayce, although he also has blood on his hands," one fan wrote. "I think people keep losing sight of this. This is Breaking Bad, but with an entire cast of sociopaths."
Fans can't decide who is worse: Beth or Rip?
Rip and Beth's behavior in Yellowstone season 4 has been so bad, it's hard to determine who's worse. After one fan described Rip as "cringey," another declared that Beth's behavior with Carter was "atrocious." One fan was hoping to see some character growth, but that hasn't happened either.
"Instead Beth flips her s*** the first time the kid acts out and now he's just stuck shoveling s*** in the barn. Beth's reaction is totally her but I thought we'd see some character growth from her and Rip but instead, it just seems like a pointless storyline," the frustrated fan wrote.
Rip's treatment of Carter has been hard to watch. But his feud with Lloyd amid pointless bunkhouse drama comes across as extremely petty.
Some fans are wondering what happened to the entire 'Yellowstone' plot
At this point, fans are wondering where Rip and Beth's storyline is going because none of this is making any sense. In fact, fans are scratching their heads about the direction of the Yellowstone series itself.
"They have been focusing on this 6666 spinoff so much that the other stories have been watered down or thrown to the side. It's really impacted the pacing," one disappointed fan shared.
Another added: "This show is spinning its wheels. Lloyd pissed off about some 20 year old groupie? That's a major plot point? Really? Beth being this cold b*tch lost its appeal 2 seasons ago. We get it, she has no regard for any rules and talks to people like she is a queen. Jimmy in Texas is something nobody cares about. They have ran out of story. So much so that they need Dutton to randomly bail out some activist to generate a love interest."
Yellowstone airs Sunday nights on the Paramount Network.
Source: Read Full Article