Dak Prescott Does Baby Gender Reveal For Fan At Football Camp, 'It's A Boy!'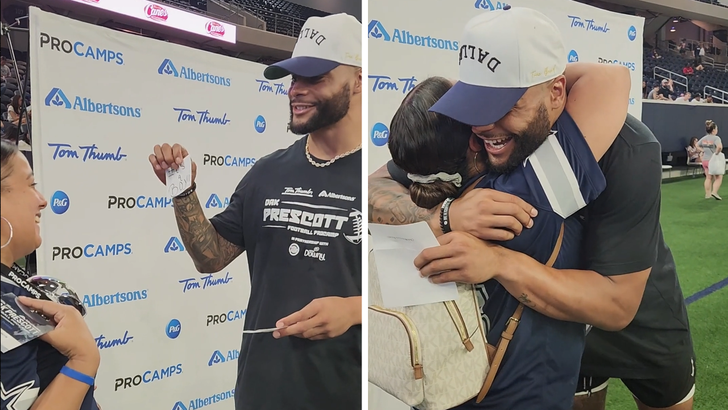 It's the offseason in Dallas but Dak Prescott is still thrilling at least one Cowboys fan … helping her out with a sweet baby gender reveal on Saturday!!!
The cute moment all went down at the NFL star's ProCamps football event at the Ford Center in Texas … when a mom of a participant asked the 29-year-old if he'd help her reveal the sex of her soon-to-be newborn child.
Prescott obliged … and without wasting too much time, the Dallas quarterback pulled out a card from an envelope and told the woman she'd be having a boy!!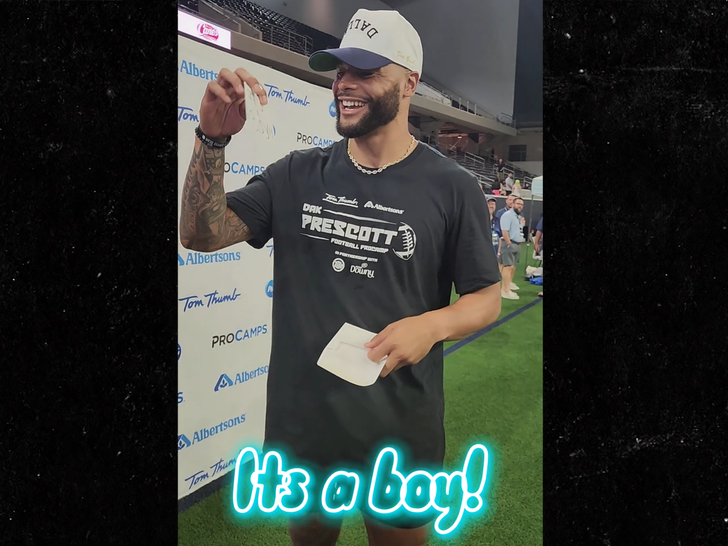 "Congrats!" he exclaimed after making the announcement.
Dak and the fan — who just so happened to be wearing his No. 4 Cowboys jersey — then shared a huge embrace … while everyone nearby went crazy.
"That is awesome," he whispered to her, before giving her a high five.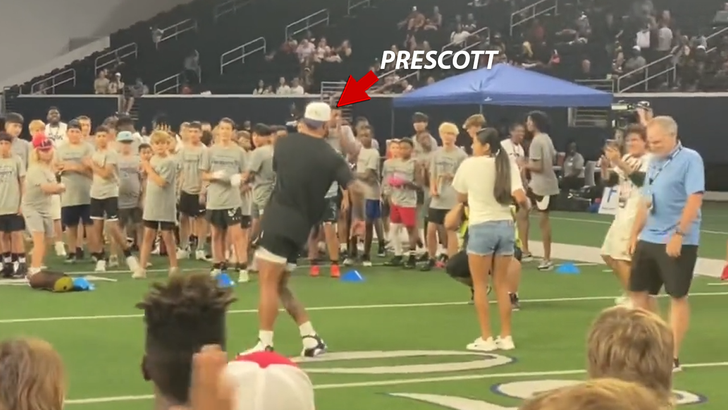 The rest of the camp was also a joy for Prescott — he got to teach a bunch of tykes some football moves … and even got to show them how to do his signature hip-thrusting warmup routine as well.
Awesome stuff, Dak!
Source: Read Full Article