Sharna Burgess Says Two DWTS Partners Made Her Feel 'Very, Very Uncomfortable'
"I didn't even realize that I could speak up about it," she shared while speaking with fellow Dancing with the Stars alum Cheryl Burke.
Dancing With The Stars pro Sharna Burgess is opening up about some uncomfortable experiences she has had while dancing with celebrities.
While on Cheryl Burke's Sex, Lies & Spray Tans podcast, Sharna revealed that two celebrities have been inappropriate with her, without naming names.
"I have in the past had two partners that made me feel very, very uncomfortable," shared Burgess. "At the time I was much younger and I would laugh it up and suck it up and I would make it ok."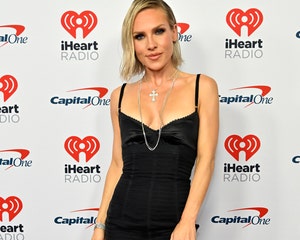 Sharna Burgess Opens Up About Smoking Meth at 17: 'Slippery Slope for Me'
Burgess went on to share that the celebrity kept trying to flirt with her, and became frustrated when she didn't return the flirtatious behavior — adding, "You know what men are like."
"This is going back years and years," she added. "This was pre-Me Too."
The dancer revealed that she has since learned to "set up boundaries" with her celebrity partners that foster a better environment for her safety.
"I learned during and after #MeToo, women coming forward and saying, from the big to the little things, I was like holy s–t that happened to me, I didn't even realize that I could speak up about it," she shared.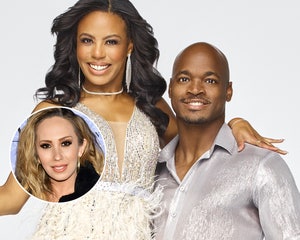 Cheryl Burke on Controversial DWTS Adrian Peterson Casting, Says Show Shouldn't Air Amid Strikes
"I had a situation with a partner where it got to the point where we couldn't be alone in a room without people watching," revealed Burgess. "That was a difficult situation for me."
"I went through the proper channels and unfortunately I wasn't able to record everything, but I was able to record some things and I did do the proper things and there were reports made and I was taken care of," she continued.
While she shared that the harassment "was not sexual in any nature," Burke said that "at the end of the day, no need to explain. You were uncomfortable. That's a complete sentence."
"I did the right thing and I went to the right people and I spoke up and I was able to do my job and not live in shame or fear," concluded Burgess of the situation.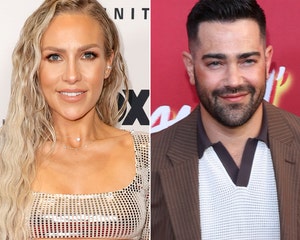 Jesse Metcalfe Calls Sharna Burgess' 'Vague Insinuations' He Was Difficult 'Reckless' and 'Irrelevant'
In a recent episode of her own podcast, Burgess made it pretty clear the second partner she was talking about was Jesse Metcalfe — not naming him by name, but saying it happened during the show's 29th season.
A representative for Metcalfe responded to those initial podcast claims, via Page Six, saying that her "vague insinuations are not only reckless but also irrelevant." According to the rep, "the only recollection was that they didn't get along."
They also accused Burgess of being "highly unprofessional" with her claims, arguing that she was making these "insinuations just to promote the first episode of her podcast." While the reps made their stance on the issue pretty clear on behalf of their client, they also said that Metcalfe would "not be commenting on this; he is taking the high road."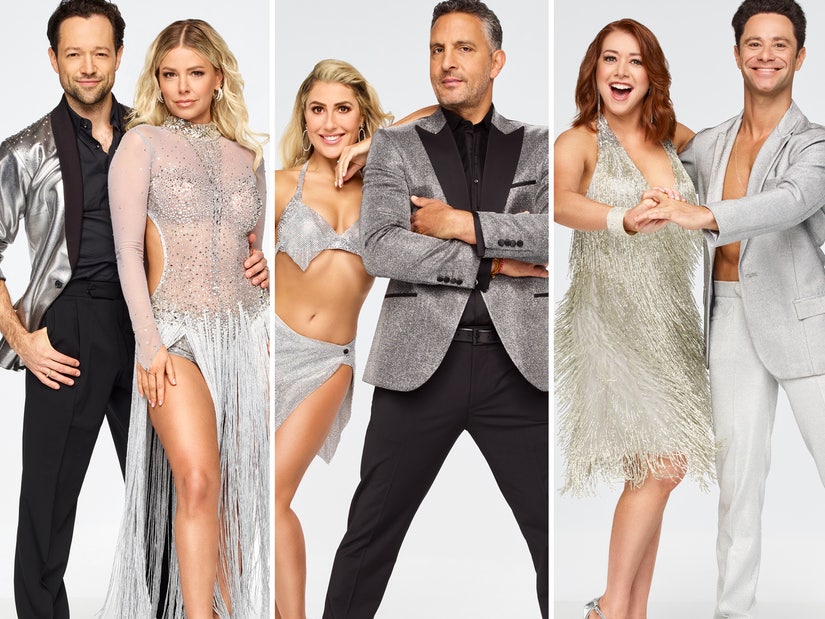 Source: Read Full Article