This Year's London Design Medals Are Dedicated to Changemakers
There are plenty of awards programmes in design and architecture, but few go to the lengths to recognise talent in the way that this year's London Design Medals has.
The 2023 winners list – made up of Hanif Kara, Pooja Agrawal, PoOr Collective and Magdalene Odundo – exemplifies what London has to offer as a design capital. Here, it's not always about the perfectly produced products, or the starchitect status – it's about the ways in which design actively enhances the lives of those living amongst it.
"The 2023 London Design Medal winners are exemplary individuals and collectives, embodying the spirit of design excellence and its transformative power," says London Design Festival director Ben Evans. "Their work, from pushing the boundaries of architecture to fostering social change, inspires us all."
Announced ahead of the city-wide London Design Festival, taking place next week, the recipients were selected in recognition of their outstanding contribution to the city through their work. Read on to find out more about them.
---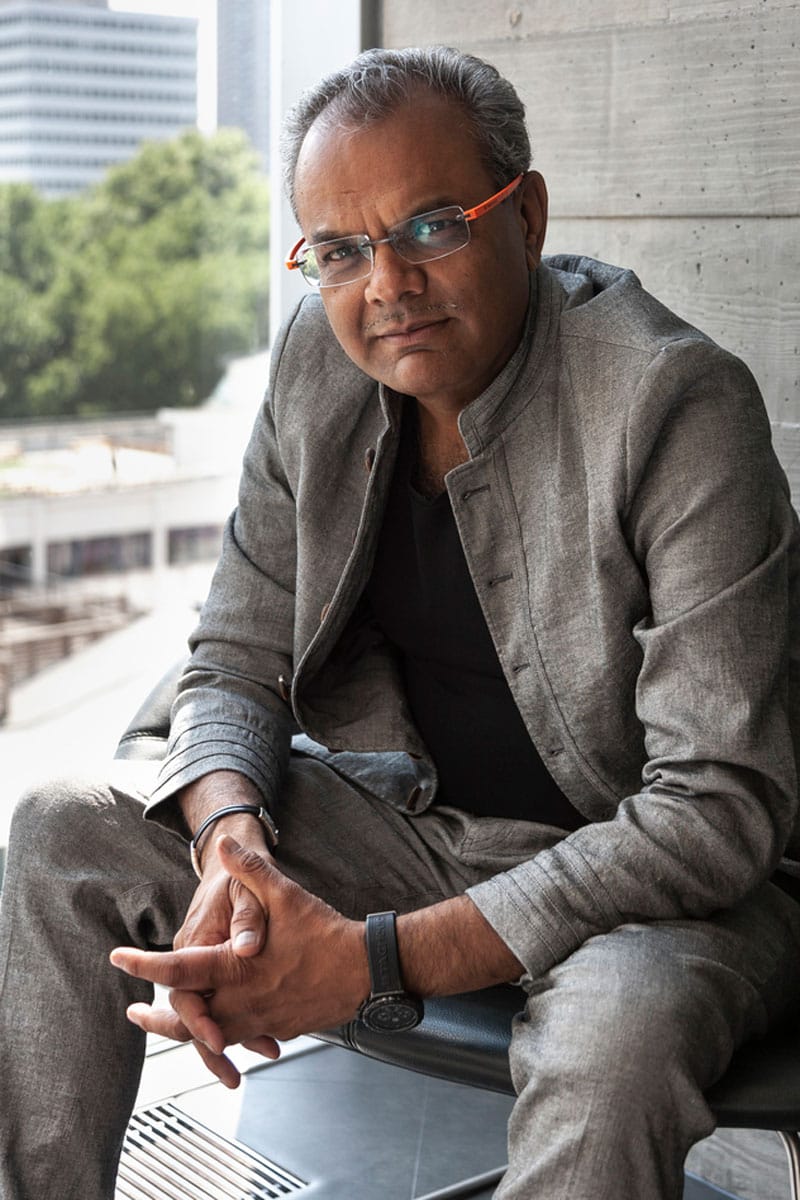 Hanif Kara
The overall London Design Medal has been awarded to
Hanif Kara, who is the design director and co-founder of AKT II. Born in Bombo, Uganda, a young Kara's eventual career was inspired by his father's work in a construction company. Having moved to the UK in the 1970s as a refugee, he later enrolled at the University of Salford to study engineering.
In the years since he founded his practice, it has won over 350 design awards. But for Kara, the success of a project is best measured through the impact it has beyond his own profession."The goal was to do well by designing a non-combustible model of practice, one that doesn't simply light up bright like a star and burn out but goes on to make a wider impact on the field beyond the narrow gaze of our own profession," he adds.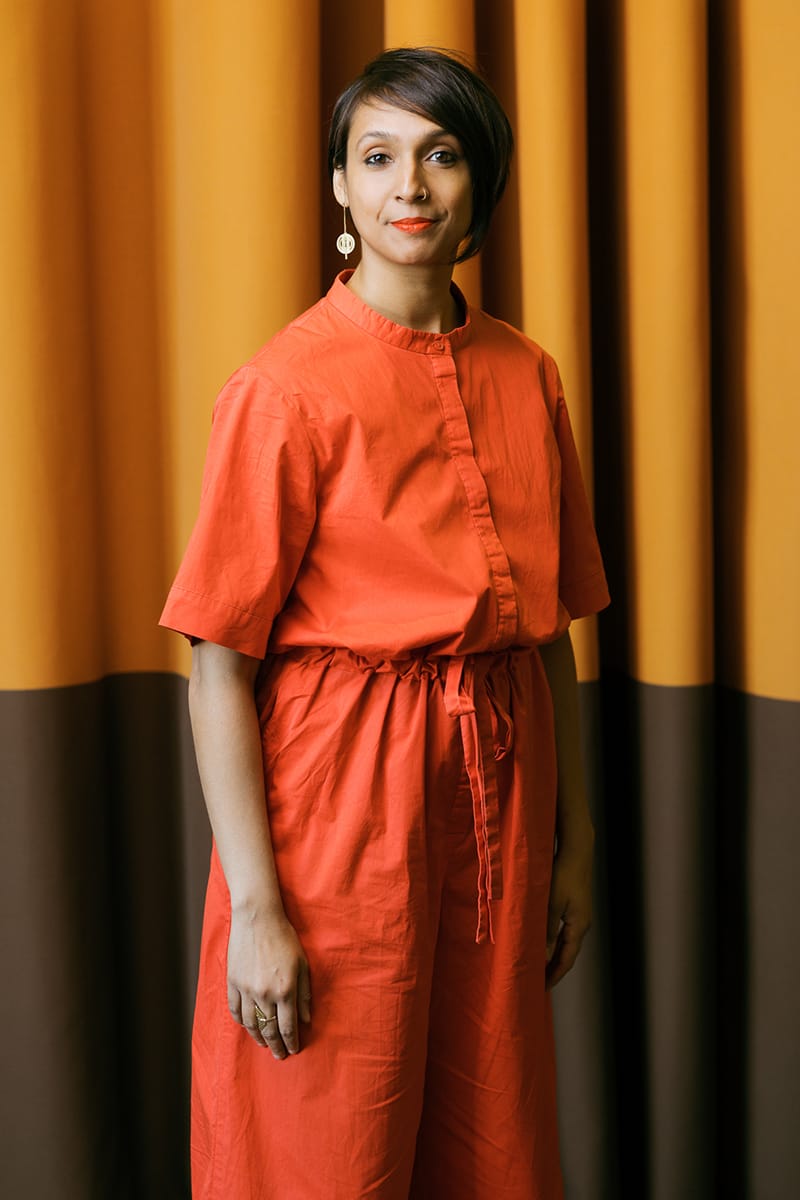 Pooja Agrawal, Photo by Benoit Grogan-Avignon
Receiving the Design Innovation Medal is Pooja Agrawal – an architect and planner who is the Co-Founder and CEO of the not-for-profit company Public Practice. Agrawal embarked on her architectural career at the University of Cambridge, having moved to the UK from Mumbai aged 16. Gaining experience at both practices and in the public sector, she co-founded Public Practice with Finn Williams in 2017. In a nutshell, their work sees them collaborate with local authorities to up-skill architects with the skills to affect positive change in the public sector. To date, Public Practice has placed 296 associates into 78 authorities.
"It is fantastic to see Public Practice being recognised as a design that has positively impacted London," Agrawal said. "As a framework, it enables passionate and socially led designers and architects to make meaningful changes within local authorities. We emerged out of London but continue to design and scale the organisation to ensure we can spread its impact across the country."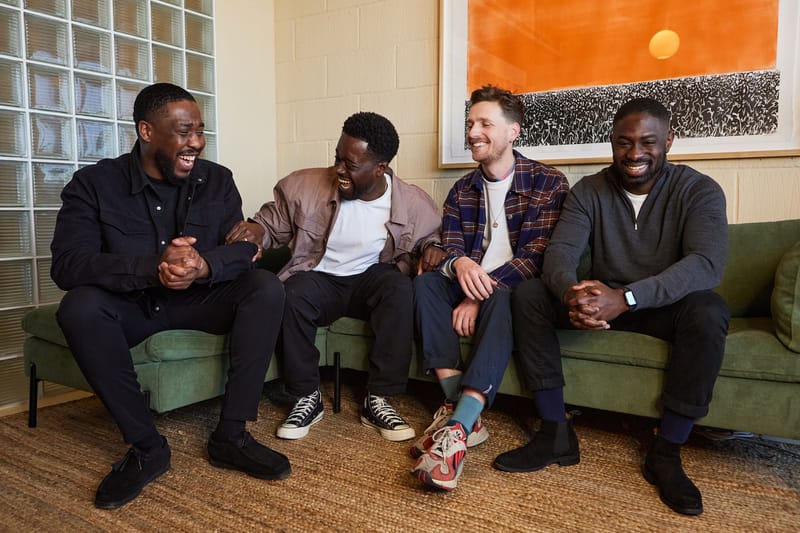 Poor Collective, Photo by Tobi Sobowale
This year's Emerging Design Medal goes to not one individual, but four – who together make up POoR Collective (Power out of Restriction). The London-based social enterprise was founded in 2019 by architects Shawn Adams, Larry Botchway and Ben Spry, and accountant Matt Harvey-Agyemang. It has since gone on to advocate for the voices of young people and underrepresented groups by bringing them in on the design process – allowing them to have a say on the way their communities are built.
"Our design approach allows us to act as a conduit for young people," said Larry Botchway. "Therefore, winning the Emerging Talent Medal isn't just a win for us, but a win for the numerous communities we have connected with. This award reinforces that there is value in championing young voices and providing opportunities for others."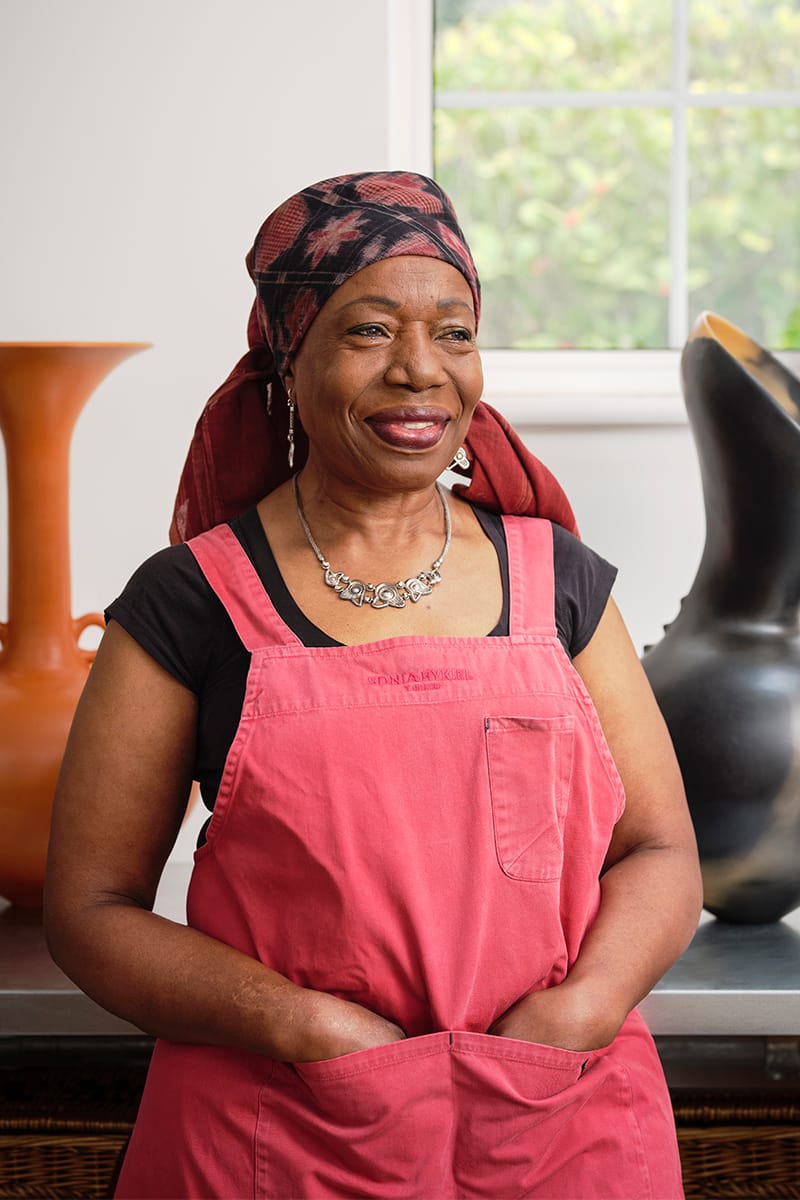 Magdalene Odundo, Photo by Cristian Barnett
Lastly is the Lifetime Achievement Medal, whose past participants have included Vivienne Westwood and Richard Rogers. This year, it goes to Magdalene Odundo. Born in Nairobi in 1950, Odundo went on to study ceramics with printmaking and photography at the West Surrey College of Art and Design. Later, she went on to the Royal College of Art, where she developed a hand-coiling technique that has become signature to her practice.
Odundo's work is in the collections of nearly 50 international museums and many public collections. She is also a commited educator, and was selected as chancellor of University of the Creative Arts in 2018. "I have always been curious to discover why human beings make and surround themselves with objects that are not just utilitarian, but also give pleasure, have spiritual significance, and tell the stories of the people who made the objects," she said.
The winners will receive their Medals at an awards ceremony on the evening of September 18 2023, in the midst of the wider London Design Festival.
In other design news, meet Genos – the new, anonymous design collective based in Milan.
Source: Read Full Article